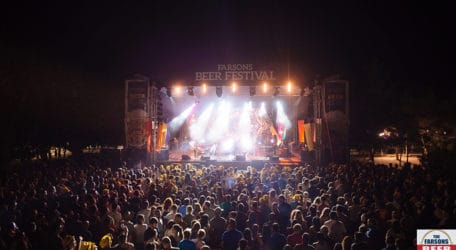 The Farsons Beer Festival, a highly-anticipated fixture in the local summer calendar, is back from Thursday, 26th July to Saturday, 4th August at Ta' Qali National Park. With free entrance, a wide choice of local and international award-winning beers, a full programme of entertainment on no less than three stages and a great choice of food, the festival attracts thousands of visitors each year.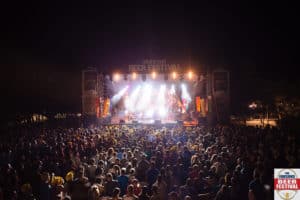 The Beers 
New in this year's beer line-up will be the new addition to the Farsons Classic Brews range, Gold Label Pale Ale, launched especially to mark 90 years of brewing in Malta, as well as imported brands Kronenbourg 1664 Blanc, Desperados, speciality beers Grimbergen, Dunkel Fester, Guinness West Indies Porter, and cider brand Old Mout. 
These brands will complement beers already in the Farsons portfolio, such as the Cisk range and the Farsons Classic Brews range. International brands include Carlsberg, Budweiser, Beck's, Corona, Newcastle Brown Ale, Kilkenny, John Smith's and Guinness, together with speciality and craft beers St Austell, Trooper, Hobgoblin and Baladin. Ciders Bulmer's, Woodpecker and Strongbow complete the selection. 
Non-alcoholic beer Carlsberg 0.0% will also be available as well as the gluten-free beer, Bellfield.
A food court, offering a variety of cuisines, will complement the selection of beers.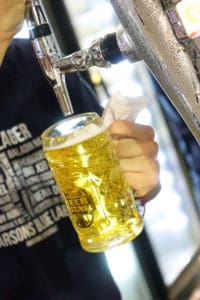 The Programme
The programme once again features the best in the local music scene, as well as Australian band, Caravana Sun. The band are making a stop at the Farsons Beer Festival as part of their European tour, headlining the Main Stage on Thursday, 26th July. Other headliners on the Main Stage throughout the 10-day festival include, Tribali, Red Electrick The Travellers, Airport Impressions, The Rifffs, Manatapu, Brass House Unit, Ziggy featuring Skarlet and Fakawi closing off the festival on Saturday, 4th August with another of their inimitable performances.
Mr Adolf Vella, Business Support Manager at Simonds Farsons Cisk plc and Festival Coordinator said, "The Farsons Beer Festival is one of Malta's most awaited summer events, and this year, once again, we have tried to cover as many angles of the local music scene as we possibly could across the three stages." 
Waste Management
Although always present, this year efforts to ensure proper waste management at the festival are being stepped up. 
"In collaboration with GreenPak, Zibel and Wasteserv, and supported by the Farsons Foundation, we will be encouraging proper waste separation and management at the festival. We appeal to the public in general to follow instructions wherever possible to ensure that waste is separated and, together with our partners, we will ensure that it is kept separated from collection to disposal. We are committed to looking into more ways of making the festival more sustainable, and will be increasing our efforts," commented Ms Susan Weenink, Head of Marketing and Communications at Simonds Farsons Cisk plc.
Doors open at 8pm every night. Entrance is free and no entry tickets are required. This year's edition is once again sponsored by Vodafone and supported by XFM, Algida and Krea. Other partners include PRS for Music, Taxify, Focal Maritime, Mapfre Middlesea and Go Sport. 
Mr Tamas Banyai, Head of CBU, Consumer Business at Vodafone said, "Vodafone is preparing with a brand new concept this year for families visiting the Farsons Beer Festival. We're launching Vodafone Funland: the land of surprises, gifts, and guaranteed fun and entertainment for kids and parents." 
The Farsons Beer Festival is organized by Simonds Farsons Cisk plc. For information, news and updates follow the Farsons Beer Festival on Facebook and Instagram.