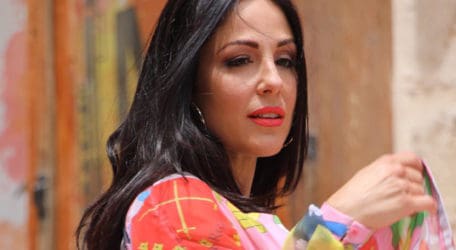 Known for her incredible energy and charisma on stage Singer/Song writer Ira Losco has announced her summer concert "Women in Music." The concert is happening on the 18th August 2018 at The Teatru Rjal in Valletta and is part of the V18 events which are planned for this summer.
Ira Losco's most recent concert was held last Christmas at The Hilton and featured guests. This time "Women in Music" is being held in the gorgeous capital city with the night stars as a backdrop. The concert is a celebration of women in music. It aims to manifest the talent of both performers and song writers local and international who have left their mark in the music industry throughout the years. Ira will also be playing an extensive new repertoire from her latest double album "No Sinner No Saint." Hitting the mark of her 100th song on this album, her repertoire has become impressively considerable .
Following the recent international collaboration with super star Jason Derulo this concert will also feature on stage collaborations with interesting local and international guests who will be performing with Ira on the night. One of the finalists from 'The Voice' France has been confirmed. More news about the artists joining Ira will be available on all her social media platforms.
Ira Losco has just released her much awaited double album "No Sinner No Saint." Celebrating 15years of Music. A first for this island, the new body of work includes 22 new tracks as well as two bonus tracks.
Tickets for the concert will be available this Thursday 26th July from www.ticketline.com.mt at 9:00am. Ticket prices are at €20 and €25. Ticket holders will also have the opportunity to purchase Ira Losco's brand new double album 'No Sinner No Saint' at a special price of €10.
In addition the singer will have an extensive new line of branded NSNS merchandise available at the concert.
More information about "Women in Music" is available on all Ira Losco social media platforms.