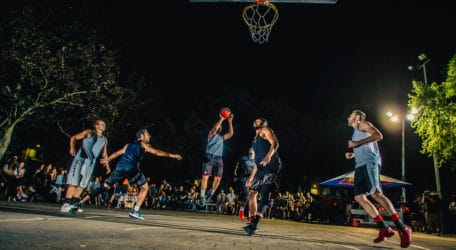 To mark the opening of yet another 3X3 Malta Championship series; 3X3 Malta and the Malta Basketball Association are teaming up with Red Bull to organise the first ever Red Bull Full Moon, for a unique night of Basketball.
The event will take place on Saturday 18th May at the parking area of the Basketball National Complex in Ta Qali. Played under the lights of a full moon, the event kicks off at 20:00 and will continue throughout the night.
The event will feature a men's competition and a ladies event and participation for the Red Bull Full Moon is free and for those over 16 years. The event is being supported by Urban Jungle.
More information about the event can be found on the Facebook event page Red Bull Full Moon // 3X3 Basket