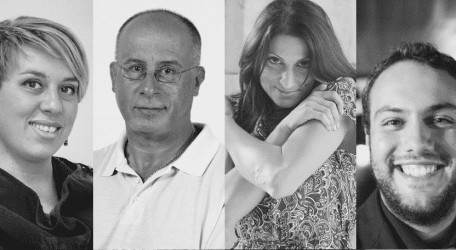 Despite a number of controversies in the run up to Valletta 18, Malta's capital city is bound to face its biggest challenge to date: a nest of singing, mischievous and cunning mice.
Rumour has it that a new car park under Valletta is in the pipleline and all creatures need to relocate. The mice representatives for the Manoel theatre, the Law Courts, the National Library and the St John Cathedral are at loss. Where are they going now? Who deserves the best spaces? And, most importantly, which mouse has the right to decide for the greater good?
Add some echoes of popular culture to the story and the secret passages beneath the streets of Valletta become an ideal setting for Qatta Ġrieden, a spectacle of music, satire and comedy.
New theatre company Xenati Teatrali has secured a stellar cast for their first production. The mice are played by Clive Piscopo, Charles Sammut, Christine Francalanza, Alison Abela, Gilbert Formosa, Jamie Cardona, Renato Dimech and Justin Galea. Music by Duo Kukkanja is in the able hands of Justin Galea.
"It is a joy to be in rehearsals with such a fantastic cast," says director Gilbert Formosa. "Qatta Ġrieden promises to be a great night out at the theatre for all generations. There's satire, there are funny moments that have the actors in stitches and, most of all, there's also the possibility that the world of mice we are portraying is not as innocent as it seems."
Directed by Gilbert Formosa and written by Anna Pullicino, Qatta Ġrieden is for children who believe that mice can talk and for adults who are well aware that these mice are too close for comfort.
Qatta Ġrieden is commissioned by Notte Bianca.