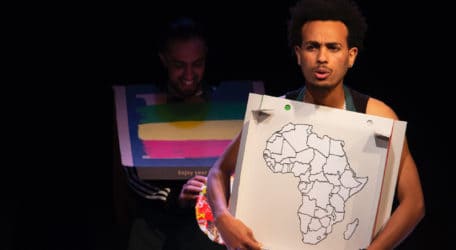 Phosphoros Theatre, the London-based company starring refugee and asylum-seeking actors, has been forced to cancel its performances in Malta after one of its members failed to apply for a travel visa.
The actors were invited to perform their autobiographical performance Pizza Shop Heroes today and tomorrow as part of the Lost in Migration Conference: Global Strategies and Political Commitments, organised by the President's Foundation for Wellbeing of Society and Missing Children Europe.
The cast was scheduled to arrive late on Tuesday night, but were stopped at Heathrow from boarding the flight because one of the actors, an Afghani asylum-seeker, had a travel certificate, which is not accepted by Malta Immigration as a valid Schengen document for entry into Malta.
"It is with a heavy heart that we have to announce that the shows have to be cancelled but Malta's laws must be respected," a spokesperson for the President's Foundation for the Wellbeing of Society said.
Phosphoros, composed of four young men who were asylum-seeking children, were invited to Malta to raise awareness about the plight of unaccompanied children fleeing persecution in their country.
Current data shows that over 30,000 unaccompanied children went missing between 2014 and 2017 due to poor conditions in some reception centres, lack of information on their rights and options, slow and complex procedures for protection, lack of training for professionals in contact with children, and lack of coordination at national and cross-border level.