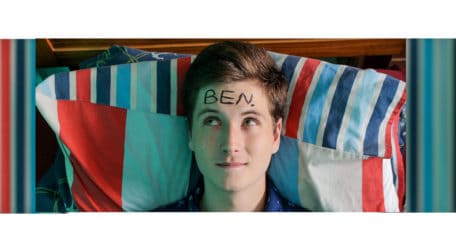 All the world's a stage, and all the men and women merely players
From 'War of the Worlds' to 'Frankenstien' to Bertolt Brecht's 'Galileo', science has always been a hot topic in literature, theatre and film. Malta's science and arts festival, Science in the City (September 28th from 6pm until midnight), continues this tradition by highlighting an array of short films and theatre produced by creatives in Malta.
Performances will fill Republic Street in Valletta, including Pjazza Teatru Rjal, Spazju Kreattiv – St James Cavalier, and an open-air cinema on the steps by City Gate.
At 6.30pm visitors can start with the science theatre piece 'Rexo Cleans up the Universe'. This original play, written and performed by students from St Nicholas College Middle School in collaboration with More or Less Theatre Company, transports the audience to year 9999 where evil Galactrons invade our galaxy. The whole family will enjoy the comedy of errors that unfolds as instead of famous interplanetary super-spy, Jeffrey Smartbux, the fate of the galaxy falls into the hands of his idiotic janitor brother, Rexo, his trusty plunger. 
Adult audiences may find 'Get Your Act Together' more to their taste. 'Għajn Ma Tara' by Simone Ellul and 'Qalb Tħabbat' by Lizzie Eldridge will be performed at 7:30pm and 9:00pm respectively at Spazju Kreattiv. These plays, co-funded by the Malta Arts Council and Valletta 2018, feature mature themes including stories from rampant environmental destruction to our troubles with technology. Both plays will be followed by an open-forum discussion with the audience and experts on the topics.
If the silver screen is more to your liking, we have just the event for you. Our popular CineXjenza series which combines the screening of science themed cinema and discussion will be running on the steps by Parliament Building after sunset.  The film 'BEN', co-directed by Alex Weenink and Brendon Thearle, is a story about family, friendship and how differences are not limitations, they're superpowers. 'This Is Our Home' is a short, artistic piece by Pierre Ellul provoking emotive thoughts around environmental issues on the Maltese Islands. At the end of the film screenings there will be open discussions around the film topics.
Begin to plan your festival experience by accessing the full programme of events on www.scienceinthecity.org.mt or follow the festival on Facebook for regular updates: www.facebook.com/ScienceInTheCityMalta.
The Science in the City festival—European Researchers' Night is funded by the Marie Skłodowska-Curie Actions of the Horizon 2020 Program (H2020, 2014–2020) of the EU.  The consortium is led by the University of Malta, Malta Chamber of Scientists and the University's Research Trust (RIDT), in partnership with Valletta 2018, Parliamentary Secretary for Financial Services, Digital Economy and Innovation, MCAST, Esplora, JUGS Ltd, Studio 7, BPC International, GSD Marketing Ltd, Aquabiotech Ltd, MEUSAC, PBS, Spazju Kreativ, Pjazza Teatru Rjal, Valletta Local Council, Notte Bianca, Melita, More or Less Theatre, Transport Malta and Arts Council Malta.