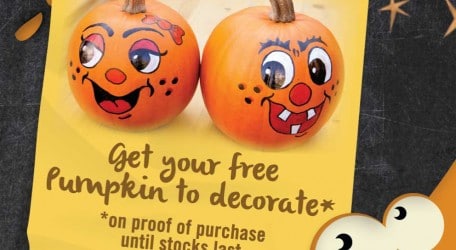 Bay Street Complex in St George's Bay, St Julian's, will celebrate Halloween over the last weekend of October and in the first weekend of November, 2013.
Halloween at the island's most established and popular shopping, dining and entertainment complex will be held from noon to 6 p.m on 26-27 October and 2-3 November, 2013.
Pumpkin decorating is a key feature of Halloween, and Bay Street is giving the opportunity not just to children, but also their parents to enter a competition to create a unique Bay Street Halloween pumpkin. The winners of the Best Bay Street Pumpkin will enjoy a selection of prizes courtesy of Juniors.
Throughout the two weekends there will be free animation for children including  face painting and a bouncing castle enabling the kids to enjoy the true atmosphere of Halloween.
"This is going to be an unforgettable Halloween experience for the whole family," a spokesman for Bay Street said. "We would like to give the opportunity to everybody to have fun, not just for one weekend, but for two weekends this year."
For more information telephone 2138 0600 or go to the Bay Street Facebook page www.facebook.com/baystreetmalta.