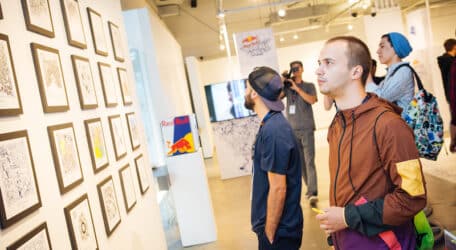 A pen, paper and imagination is all students and creatives need to take part in Red Bull Doodle Art, a global competition that empowers a new generation of artists. The participant whose doodle is selected to represent Malta will be invited to the World Final in Amsterdam, where experts will choose the global winner.
The innovative global competition where art and technology meet to empower a new generation of artists is back. In Red Bull Doodle Art, participants let their minds wander and draw doodles – those spontaneous creations that happen when pen meets paper and the imagination runs free. In this "phygital" experience involving both the physical and digital realms of art, winners from Malta will be invited to the World Final in Amsterdam, the Netherlands, where the 2023 Red Bull Doodle Art winner will be chosen by a panel of renowned experts. The application window is now open until 24th March, 2023.HistoryThe pen-on-paper concept of Red Bull Doodle Art dates back to the very first edition in 2012, and across the decade since, the competition has remained true to that inclusive concept, while evolving to expand the horizons of participants through virtual galleries and constantly evolving technology. In 2014, World Finalists created doodles on a digital platform, while the 2017 World Finalists brought their doodles to the world of virtual reality. The 2023 edition marks the first time that Red Bull Doodle Art will be bringing doodles to the blockchain through NFTs (non-fungible tokens) created by artists and creatives.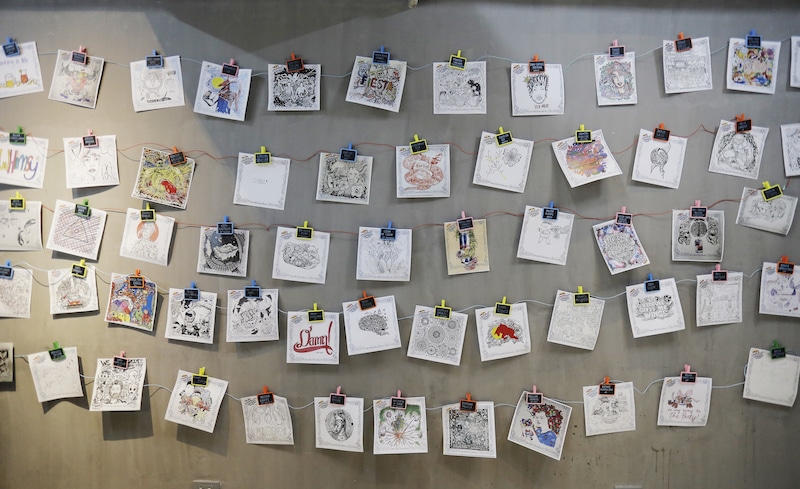 2023 Format
Red Bull Doodle Art 2023 will see World Final participants doodling in a new tech realm: NFTs. It all plays out in four phases.
Application phase: In Malta, Red Bull Doodle Art begins at one of the number application events, where participating students and creatives will put pen on paper to see where their imagination takes them. 
Selection phase: On 30th March, the work of between 20 and 30 finalists will be displayed in an exhibition. From those, a panel of experts will select the Maltese winner based on the criteria of creativity, artistic skill and the way the doodle expresses a love for life.
World Final: From 25 to 28 May 2023, the World Final will bring together all the national finalists globally for a three-day immersive experience in Amsterdam in the Netherlands. This will feature workshops, exclusive "phygital" creative sessions and the announcement of the global winner of Red Bull Doodle Art 2023.
How to EnterRed Bull Doodle Art is open to everyone 18 years of age and older who is a current resident of Malta. To take part in Red Bull Doodle Art, submit your doodle on the official Red Bull Doodle Art website, or visit www.redbulldoodleart.com to see where and when your local application events are taking place.
The time to explore your artistry is now with information available at www.redbulldoodleart.com
---
About Red Bull Doodle Art

Red Bull Doodle Art is a global competition that empowers a new generation of artists by inviting students and creatives everywhere to let their minds wander and put their imaginative doodles on paper. Opportunities include heightened exposure, art mentorship and a spot at Amsterdam's World Final, where renowned judges will select the Red Bull Doodle Art winner.For more information, please visit www.redbulldoodleart.com