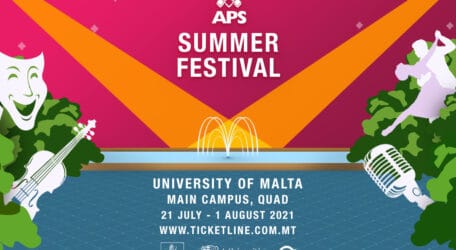 Atlas Insurance is proud to support the APS Summer Festival 2021 which is set to take place at the University of Malta campus between 21 July and the 1 August 2021.
"We are pleased to accept the invitation by APS Bank in supporting arts and culture. Just like we were there, supporting our customers, throughout the pandemic, Atlas Insurance wants to be there and continue to give its support at this transitional phase, with a special emphasis on the arts and culture" said Managing Director and CEO of Atlas Insurance Matthew von Brockdorff.
"Atlas is delighted to do its part in this great initiative as we want to be there to celebrate together with APS Bank a careful and safe return to the 'new normal'. We were present in every step of the way to assist our customers and Maltese businesses both throughout the pandemic and hopefully moving towards the post-pandemic and recovery phase" von Brockdorff said.
"Championing the value of 'purpose beyond profit', sustainability, ESG and CSR are high on our agenda, and our focus is to continue contributing to health and wellness, community support and to our culture and heritage", the Atlas Insurance Managing Director and CEO concluded.
Organised under the artistic direction of Annalisa Schembri, the Festival shall feature leading names such as Ira Losco, Alexandra Alden, Moveo Dance Company, Brikkuni, Etnika, Djun and Brodu, with some of the shows already sold out.
Follow the APS Summer Festival webpage (https://apsbank.com.mt/aps-summer-festival-2021) for more information and to purchase your tickets.