The 14th FinanceMalta Annual Conference entitled "Malta's Financial Services Industry: Emerging Stronger", which was spread over two days, has brought together over 50 speakers, contributors, experts, panellists and facilitators in Malta and across the world both physically in the event's venue as well as virtually via video conferencing.
The hybrid conference was being relayed live through a cutting-edge web event platform that also ensured networking and interaction for the over 300 registered participants. The event focussed on the need and eagerness of the Maltese financial services industry to come forth following the changes and developments that took place globally and locally over the past months. The line-up of contributors includes C-level executives from Malta and abroad, European Union policymakers, government representatives, officials of global standard-setting organisations, renowned academics as well as international researchers.
The closing session of the second day of the conference featured recorded interviews with Prime Minister Robert Abela and the Leader of the Opposition Bernard Grech on the 10-year vision for financial services in Malta: 2021-2031. The conference featured various interesting panel discussions.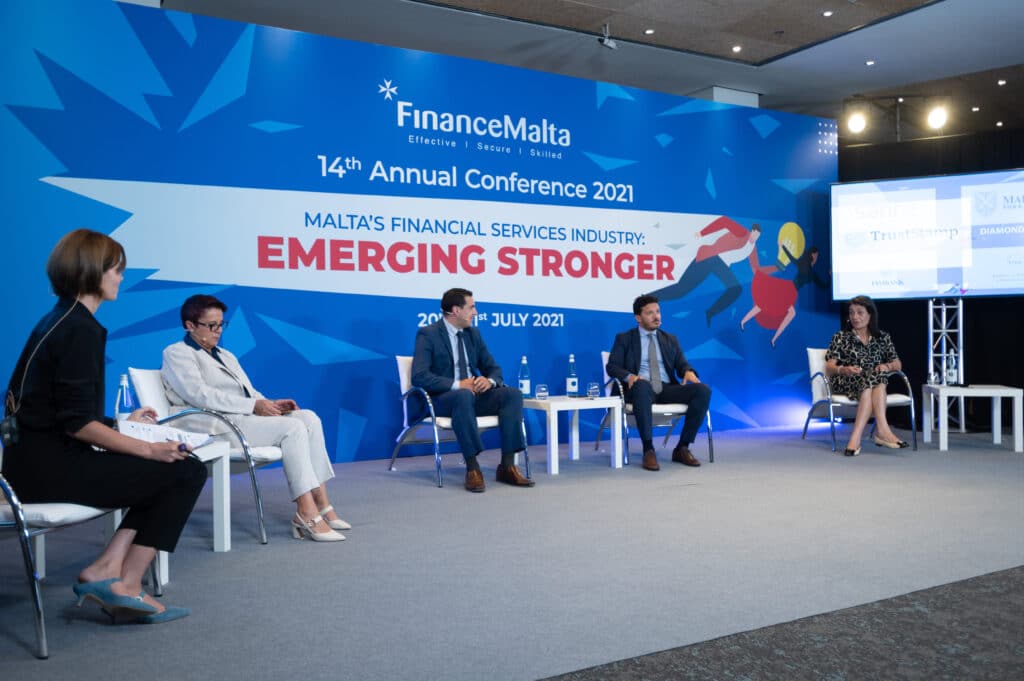 In his concluding address, FinanceMalta Chairman Rudolph Psaila focussed on the importance of continuous interaction and communication between all stakeholders in the financial services sector: "We definitely feel the need of the industry to meet face-to-face again and are working on an exciting events programme that we look forward to roll out as soon as the situation permits. In the meantime, we will continue with our virtual initiatives."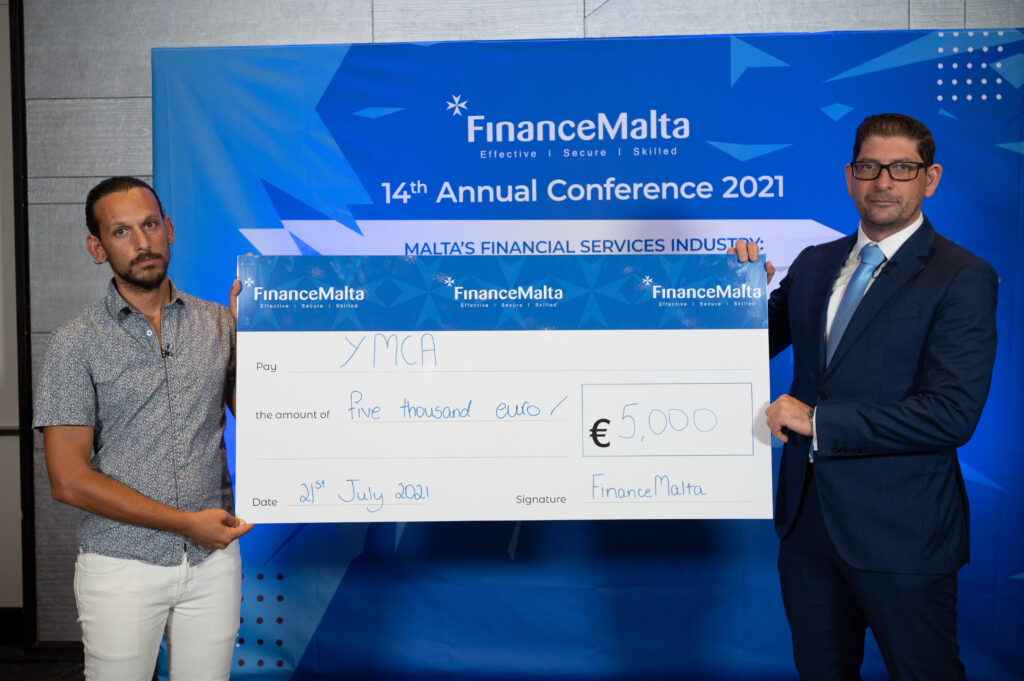 Mr Psaila added: "FinanceMalta will continue bringing together the different voices of the financial services industry to reflect on what we are going through. Different perspectives are key to fuelling innovation, rethink capabilities and, ultimately, emerge stronger. One word which echoed continuously during the conference was 'Together' and I do think that it is crucial that we keep this word in mind because together we can overcome any challenges that we face. While focussing on our remit to promote Malta's financial services centre, we remain committed to our corporate social responsibility which is ultimately the soul and true strength of any country."
As part of its CSR initiatives, FinanceMalta believes in assisting those people who have had their lives and circumstances negatively affected by the pandemic and social issues. In this regard, at the end of the conference, FinanceMalta presented a Eur5,000 donation from the proceeds of delegate fees to the YMCA, which is contributing significantly to Maltese society in providing shelter and support for the homeless.
—-