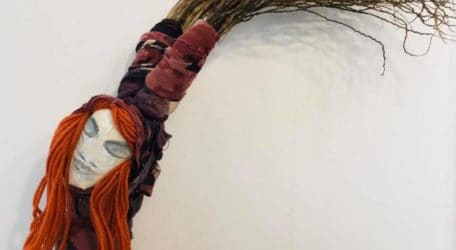 Nature Spirits is an exhibition of figures which will be held between 2 -30 November at Studio 38, Triq is-Suq (off St George's Square) in Victoria, Gozo.
Art Doll making links the realm of creativity, dream, past memories and forgotten glimpses of our true nature. Our ancestors called them spirit dolls, spirit keepers and medicine dolls. Following the tradition of indigenous cultures and tribal women's gatherings we can connect to the earth and spirit in a truly creative and meaningful way.

There will be an informal Nature Spirit Making Workshop on Saturday 9th November from 10am-noon at Studio 38 where participants can create their own nature spirit. All materials provided and cost is €15 per person. Places are limited so pre-booking essential. During gallery opening hours members of the circle may be demonstrating the process of nature spirit making.

A group of artists and others started to get together around six months ago to explore the relationship between art, nature, healing and intention. Through allowing space to reveal connections and wisdom these nature spirits emerged. They are formed using driftwood, shells, beads, feathers, vintage fabrics, ribbons and sometimes items which are particularly meaningful to their creator or intended recipient. Each has a hand-made clay, fabric or metal face which gives character to the figure and brings it to life. The nature spirits all have a unique energy and a special message to pass on.
A percentage of sales and donations from the exhibition will go to support the work of KOPIN – Empowering Communities a Maltese NGO which aims to contribute to the alleviation of global poverty and social injustice. The organisation promotes sustainability, development education, capacity building and provides services to vulnerable people in Malta especially migrant women and children.
Opening hours: Monday to Saturday 10am – 2pm