The Convenience Shop, a leading name in the local convenience sector, successfully concluded its summer sea and coastal cleanup activity in collaboration with the environmental NGO, Coast is Clear. The joint effort brought together a number of enthusiastic members of staff from different departments, outlets and nationalities within the Company, uniting their commitment to environmental preservation. The cleanup initiative took place in the northern region of Malta, including Fomm ir-Rih, Paradise Bay and various other nature sites along the scenic coastal route.
Coast is Clear is an NGO dedicated to protecting our seas and coastlines from pollution, and its partnership with The Convenience Shop reflects a shared vision of safeguarding marine ecosystems for future generations.
Under the guidance of Mark Galea Pace, founder of Coast is Clear, the diverse crew composed of individuals from various nationalities but all part of The Convenience Shop Group, embarked on their clean-up maritime mission. This multinational team collaborated seamlessly to target areas near the shore that are inaccessible by land, as well as strategic locations where sea currents notoriously accumulate waste.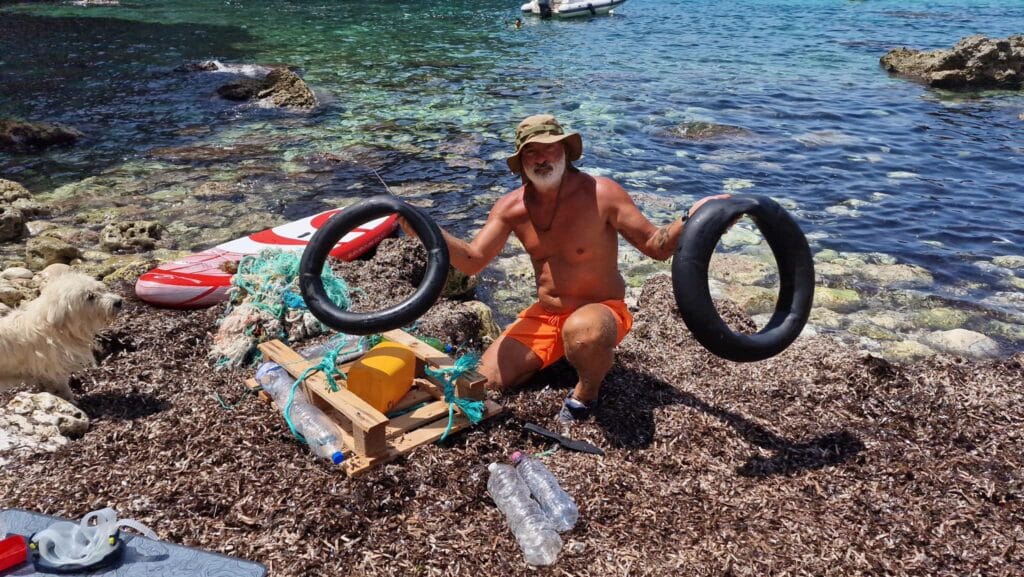 During the cleanup, over 500 kilograms of fishing lines and 16 bags of debris were painstakingly collected and removed from the sea and seashore. The recovered waste encompassed a range of discarded items, including torn nets, tyres, plastic containers, and various single-use plastics. Notably, the cleanup highlighted the grave concern of "ghost nets," abandoned and lost fishing nets that continue to pose a severe threat to marine life.
Andrew Attard, Executive Assistant to the Directors at The Convenience Shop emphasized, "We are immensely proud of the commitment shown by our staff in this collaboration with Coast is Clear. The success of this endeavour underscores our dedication to playing an active role in safeguarding our natural environment. The Convenience Shop believes in the power of collective action pledges to continue organizing cleanup campaigns and sustainable initiatives."
All collected waste was disposed of responsibly, aligning with The Convenience Shop and Coast is Clear's shared commitment to environmental stewardship.