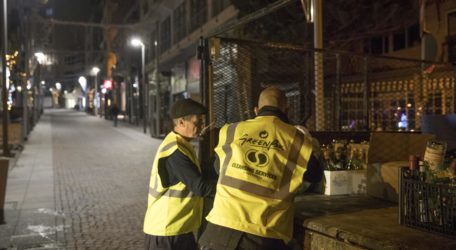 In 2019, GreenPak Cooperative Society diverted more than 9.7 million glass bottles, from landfills into waste recycling. This reflects a 50% increase over 2018
The highest percentage increase of glass recovery amounting to 80% was registered from door to door collection followed by a 26% increase in collections from the smart iBiNs spread across 42 localities served by GreenPak around Malta and Gozo. The Gzira-Sliema-St Julians-Paceville seafront route, a pilot project offering a free of charge glass collection service to catering establishments, also registered an increase of 36.54% over 2018.
GreenPak's CEO Ing Mario Schembri, said: "We are constantly working with the Local Councils and commercial outlets to achieve higher amount of glass waste for recycling, year on year.
"Our revolutionary iBiNs dedicated to the separated collection of glass, paper, plastic and metal, are regularly emptied as these iBiNs are technologically able to identify in real time when full. Thanks to this new technology, our collection service is more frequent and efficient and at the same time more user friendly."
Using the iBiNs web app ibins.mt and selecting the colour-coded image of the iBiN, the user is directed via a Google Map interface to go to the nearest iBiN that has sufficient empty space to take the recycling material. These iBiNs in the locality offer residents the option to dispose of their recycled material anytime they want.
GreenPak Cooperative Society runs the largest waste recovery system in Malta. It operates the monthly service of its door-to-door glass collection from households and commercial outlets on the first Friday of the month. In Gozo, the same glass collection service is operated every first Thursday of the month.
More information on GreenPak's services and campaigns can be obtained from the website: www.greenpak.com.mt or contact GreenPak on telephone: 2166 0233.