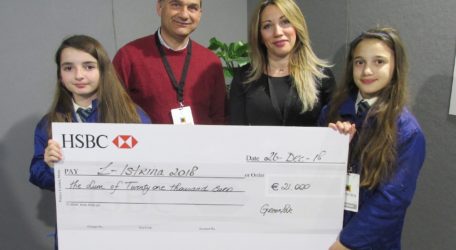 A record €21,000 was raised through GreenPak's Nirriċikla għall-Istrina recycling initiative that saw collected throughout 2018. A cheque was presented during yesterday's L-Istrina.
This worthy campaign in aid of the Malta Community Chest Fund event saw the participation of 132 schools and 62 local councils, as well as the contribution of clubs, companies and other entities.
Organised under the patronage of the President of Malta, the campaign sees GreenPak donate the money made from recycling all the bottle caps collected from schools, councils, bars, clubs, restaurants, hotels and other businesses to the MCCF.