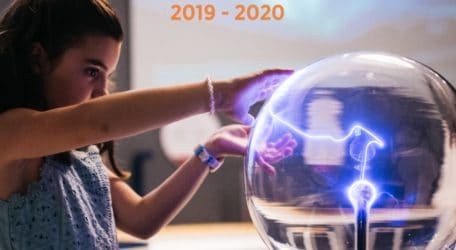 An fun exclusive event for educators/teachers who will be given a taste of the workshops and shows that will be on offer during the forthcoming education year 2019 – 2020 at Esplora.
Teachers will be able to try out for themselves much of what Esplora has to offer.  They will be given the opportunity to use the exhibits in order to see how they can use them as an interactive extension of the classroom.
· Planetarium live show- Q&A session after each show.
· Every teacher will be treated as VIP and will be handed a printed copy of the Esplora Education Programme 2019 – 2020.
20:00 hrs – Unveiling of a Canvas Painting, which was created during the Moon Landing event this summer. This will be permanently exhibited at Esplora featuring more than 100 Footprints of real visitors that had attended for the event. The Executive Chairman of the Malta Council for Science and Technology, Dr. Jeffrey Pullicino Orlando will be present for the event.
Entertainment & Food: a BBQ area will be set up in the belvedere while a local band will be playing from 7pm till 10pm.