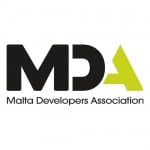 MDA proposals lead to €140 m allocation up to 2020
Photovoltaic systems larger than 1 MW, known as 'Solar Farms', can now be developed following in-depth discussions between the Malta Developers Association and various government entities, including Minister Konrad Mizzi.
The developers within the MDA, together with the entrepreneurs within the renewable energy sector, are to invest more than ever before so that the European Union's targets for 10 per cent of the gross electricity consumed in Malta will be from these sources by 2020 will be reached.
The MDA declares that the entrepreneurs, who work within the sector and who today are all its members within the Alternative Energy Section, will be working to ensure that the scheme will be a success in the interest of the country, for the benefit of the general public and in the interest of the alternative energy sector.
While the MDA remains committed to continuing to work with the Government, the authorities and the service providers of alternative energy so that the production sector of clean energy will continue to grow consistently, even on a commercial scale, it urges the authorities to lessen unnecessary bureaucracy in the administrative process need to achieve the goal of these projects so that they can be implemented as soon as possible.
The MDA expresses its full satisfaction that it has obtained the trust of all the members of this sector in a short period of time and has managed to achieve success in this field to achieve one of its primary aims that development in our country will be truly sustainable.