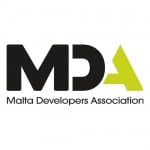 The Malta Developers Association refers to the amnesty that the Planning Authority is granting to sanction minor irregularities in existing buildings (Legal Notice 285 of 2016).
The MDA agrees in principle with this amnesty because there are a substantial number of property owners, including families, who have several irregularities which could never be sanctioned. These remained on paper for a number of years to the detriment of owners who want to sell their property. An amnesty like this announced is the only remedy for this type of problem.
Despite all this, the MDA emphasises that the Authority should take into consideration the impact on the existing surroundings to avoid new anomalies.
The MDA appeals to all its members that where they sold properties with these irregularities that are time barred should also be responsible and come forward to refund them voluntarily the fees that these current owners have to pay to become 'in regola'.
Finally, the MDA also appeals to the authorities from today onwards to increase the penalties being imposed on whoever abuses and breaks the law.