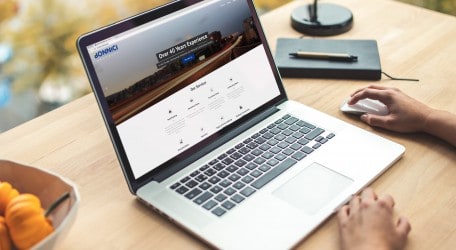 Bonnici Bros Ltd, the founding company of the Bonnici Group, providing a multitude of services to private, commercial, industrial and national construction sectors, and working on major projects throughout the island; has undergone a major rebranding exercise.
Re-branded by the Concept Stadium, the challenge was to create a brand that was contemporary yet reflected the legacy of Bonnici Brothers. This was achieved by careful attention to detail whilst being sensitive to the company's history. The choice of typeface was determined to reflect the industry in which Bonnici Brothers plays a leading role; coupled with clean lines and solidity, and play of white space to give the identity a more established presence.
In addition, colour played a crucial role in this project. Yellow and Blue have been a predominant characteristic in the history of Bonnici Brothers. The use of these colours was therefore a natural choice to ensure continuity. Whilst they create an interesting play on contrast and clarity, they both have a strong visual presence as well as their historic relevance to the brand's history.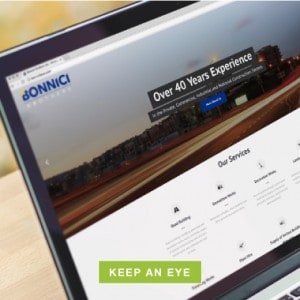 In addition, the Concept Stadium designed and developed a new, customer centric website for Bonnici Brothers. The new website offers easier and quicker access to essential information about the company, with a clear visual element of their product and project offering. Having a contemporary and visually attractive design, the website was designed with user experience in mind and includes all the service offerings of the company, past projects, testimonials and a careers page.
"We have worked closely with Bonnici Brothers to develop a brand with longevity in mind as well as a website with a particular focus on content that works well across all screen sizes and can provide updates on all the projects entrusted to Bonnici Brothers," commented Jonathan Dalli and Jonathan Chetcuti, Founders and Directors at the Concept Stadium. "We also made sure that not only do we include updates on projects themselves, but to also offer a medium whereby users can visually see these projects through from start to completion. We strive to understand the audience of our customers, this is why we call ourselves a bunch of commercial creatives".
The newly designed website can be accessed through www.bonnicibros.com.