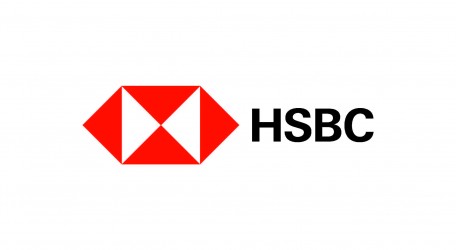 HSBC Bank Malta p.l.c. (the 'Bank') has been notified that on 30 November  2022, HSBC Europe B.V. ('HEBV') transferred its direct shareholding in the Bank to HSBC Continental Europe ('HBCE'). As a result of this transaction, HBCE holds a direct shareholding of 70.0295% in the Bank equivalent to 252,320,580 voting rights. Regulatory approval for this transaction has been obtained.
As had been announced by the Bank in Company Announcement HSBC391 dated 10 December 2021, the transaction occurred in the context of a corporate restructuring by the HSBC Group to comply with the obligation under Article 21(b) of Directive (EU) 2019/878 of the European Parliament and of the Council of 20 May 2019 amending Directive 2013/36/EU as regards exempted entities, financial holding companies, mixed financial holding companies, remuneration, supervisory measures and powers and capital conservation measures (CRD V) for non-EU headquartered banking groups like the HSBC Group to have an intermediate parent undertaking ('EU IPU') in the EU by 30 December 2023. In this regard, HBCE, HSBC's principal French subsidiary and hub for continental Europe has been designated by the HSBC Group as its EU IPU. As a result, as one of HSBC's relevant subsidiaries, the Bank has become owned by the HSBC Group through HBCE as the EU IPU.
The transaction will not involve any change in the day-to-day business of the Bank and its subsidiaries (the 'HSBC Malta Group'). Ultimate control of the HSBC Malta Group will not change and will remain vested in HSBC Holdings plc.
Simon Vaughan Johnson, HSBC Malta CEO said: "This transaction, in essence, simply means that the HSBC Malta Group's direct shareholding was transferred from HEBV to HBCE to align with EU regulatory requirements. Ultimate control of the HSBC Malta Group will not change and will remain vested in HSBC Holdings plc. Therefore, this transaction does not change the day-to-day business of the HSBC Malta Group, or the way we interact with or serve our customers.
Safe growth, our customers and our people are the three strategic pillars of the Bank's strategy, and will continue to remain our main focus areas. I am delighted that the multi-million euro capital investment project that I announced at our AGM in April is now well underway. This exciting project is the largest of its kind in Europe and will create a modern, fit for purpose business environment for all who work in or visit our premises at 80 Mill Street Qormi. Furthermore, this landmark project will facilitate a number of carbon net zero initiatives that are fully aligned with out published targets.
We continue to be fully focused on executing our Safe Growth strategy which is delivering tangible results and I'm confident that with the strong support of our HBCE colleagues our future-focused strategy will position the HSBC Malta Group well for long term success."