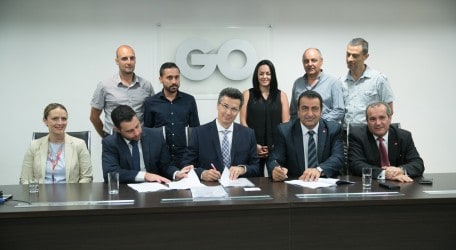 GO plc has announced increased salaries across the entire organisation, and introduced or improved numerous other employee benefits. The new conditions, including enhanced provisions for flexible working and long term sickness, have also been formalised in a new collective agreement which GO has signed with the General Workers Union.
Ayrton Caruana, Chief Human Resources Officer at GO plc, said, "GO prides itself on taking care of its employees. We do this not only by paying competitive salaries and offering a caring and flexible working environment but also through decades of continuous investment in developing talent which changes the lives and futures of our people and ultimately our customers. The considerable improvements which we have introduced in recent years, and other new initiatives, through which human resources processes have also been simplified and aligned, have now also been incorporated into the new collective agreement with the GWU."
David Darmanin, Secretary of the Technology, Electronics and Communications Section within the GWU, said, "GO has always been a progressive employer, offering good working conditions and opportunities. Thanks to this new agreement, employees now also have the added security and stability, as well as the opportunity, to look forward with optimism and determination to achieving greater success for themselves and for GO."
The new collective agreement was signed by GO's Chief Executive Officer, Mr Attila Keszég, Mr Caruana and Mr Darmanin. The agreement was witnessed by the Senior Management team representatives within GO's Human Resources department and GWU shop stewards from across different teams with GO.