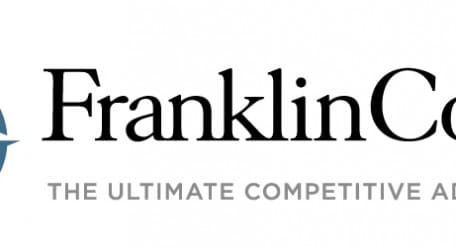 TrainingIndustry.com recognises FC industry leader for sixth year in a row
Franklin Covey Co. (NYSE: FC) has been named to TrainingIndustry.com's 2013 Top Sales Training Companies list. This is the sixth year in a row that Franklin Covey's Sales Performance Practice has received this prestigious recognition.
The award recognises the top sales training companies in the industry, including those who provide outstanding service and a proven track record for delivering superior sales training and improving the impact of the sales organisation.
TrainingIndustry.com annually reviews, surveys and assesses sales training companies that provide services to the corporate marketplace. Intended to assist buyers of training services, the Top 20 list is designed to support the corporate procurement process by aiding in the evaluation of potential training providers. Selection to this year's Top 20 Sales Training Companies list was based on the following criteria:
Industry recognition and impact on the sales training industry;
Innovation in the sales training market;
Company size and growth potential;
Breadth of service offering;
Strength of clients served and
Geographic reach.
"For six years now, Franklin Covey's Sales Performance Practice has been recognised as an industry leader for improving the impact of sales teams around the globe with their unique consultative sales training process," said Ken Taylor, Chief Operating Officer of Training Industry, Inc.
"We congratulate them for the exceptional leadership they exhibit in the sales training industry and are pleased to have them listed for the sixth year in a row on the Top 20 Sales Training List."
"Each year, we are so honoured to be recognised, yet again, by TrainingIndustry.com as a leader in the sales performance training industry," said Bob Whitman, CEO, Franklin Covey Co. "Our consultative sales training process, Helping Clients SucceedTM, helps sales leaders and teams to understand and address the principles and skills needed to exactly meet their clients' needs. It transforms the way they do business with their customers and they develop trusted relationships which are mutually beneficial."
The Franklin Covey Sales Performance Practice specialises in improving sales behaviour through sales training, consulting, and coaching to help clients dramatically improve sales by becoming totally client-centred. It helps clients execute consultative selling skills and build capabilities around pipeline growth, rigorous qualification, closing, negotiation and sales leadership.
The practice's Helping Clients Succeed methodology integrates critical thinking and communication skills with disciplined business thinking and execution processes that enable professionals to eliminate the dysfunctions in the selling/buying process, ultimately crafting solutions that deliver radical success in exactly meeting the client's needs.