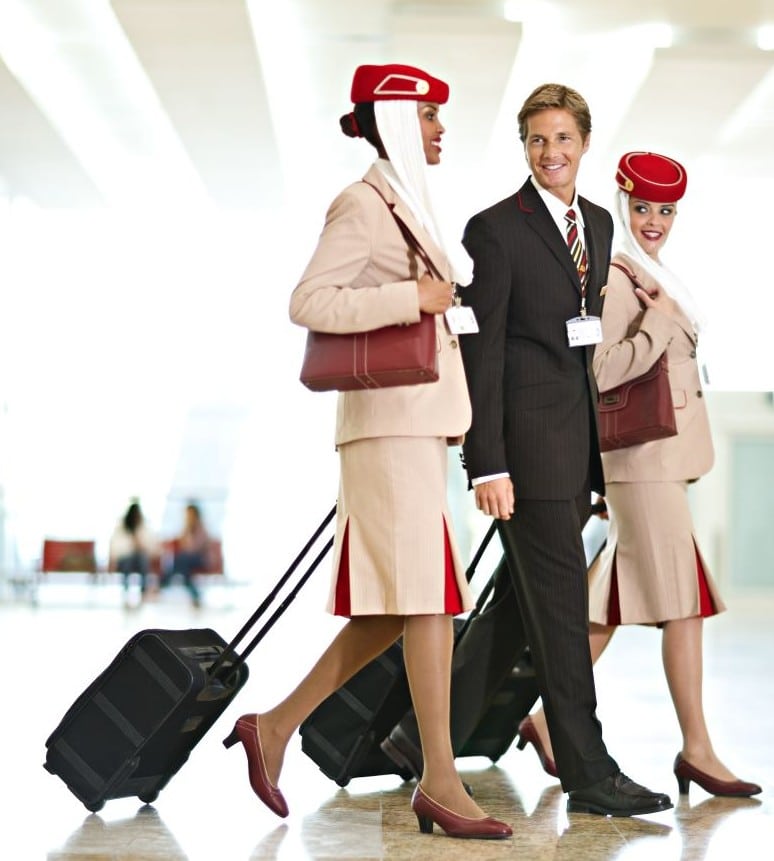 Pictured above: Join a truly international team of over 13,000 flight attendants, from more than 130 countries, speaking over 80 languages
Cabin crew recruitment open day on 18 February  
Emirates, one of the fastest growing airlines in the world, is holding a Cabin Crew Open Day on Saturday, 18th February at the Corinthia Hotel, St George's Bay, St Julians at 9.00am.
Interested applicants from Malta are being offered the opportunity to explore their dream job and learn about living in cosmopolitan Dubai during the Cabin Crew Recruitment Open Day. A thriving metropolis, Dubai offers an exceptional lifestyle and a vast range of leisure attractions, in addition to the sunny weather all year long. At the Open Day, interested men and women will be able to speak to the Emirates' recruitment team and get an insight into the company, and work on board.
Emirates currently serves 118 destinations around the globe with a young, technologically advanced fleet of 168 wide-bodied aircraft that are equipped with industry-leading comforts. Additionally, Emirates has 237 wide-bodied aircraft on order, worth more than US$84 billion, and is the leading customer of the Airbus A380 with 20 in its fleet and 70 on order. It is due to its rapid, dynamic expansion that Emirates is seeking 4,000 new cabin crew this financial year ending in March 2012.
Emirates offers diversified job activity on board with a truly international team: over 13,000 flight attendants, from more than 130 countries, speaking over 80 languages.
In Malta, Emirates Airline has successfully developed a niche for anyone travelling to the East and to Australiasia. The airline started its first operation from Dubai to Malta in 1998 and has increased its frequency to a daily flight with a short stopover in Larnaka, Cyprus. Maltese cabin crew are often rostered on flights of those destinations that the Maltese travel most.
Emirates is seeking dedicated employees, who are open-minded, helpful, friendly and service-oriented. Applicants have to be at least 21 years old at the time of a possible recruitment and are requested to bring an up-to-date curriculum vitae in English, and a passport photo and full length photograph.
Applicants are encouraged to register online in advance for the Open Day and can find further information about career opportunities with Emirates at www.emiratesgroupcareers.com
 Emirates offers diversified job activity on board with