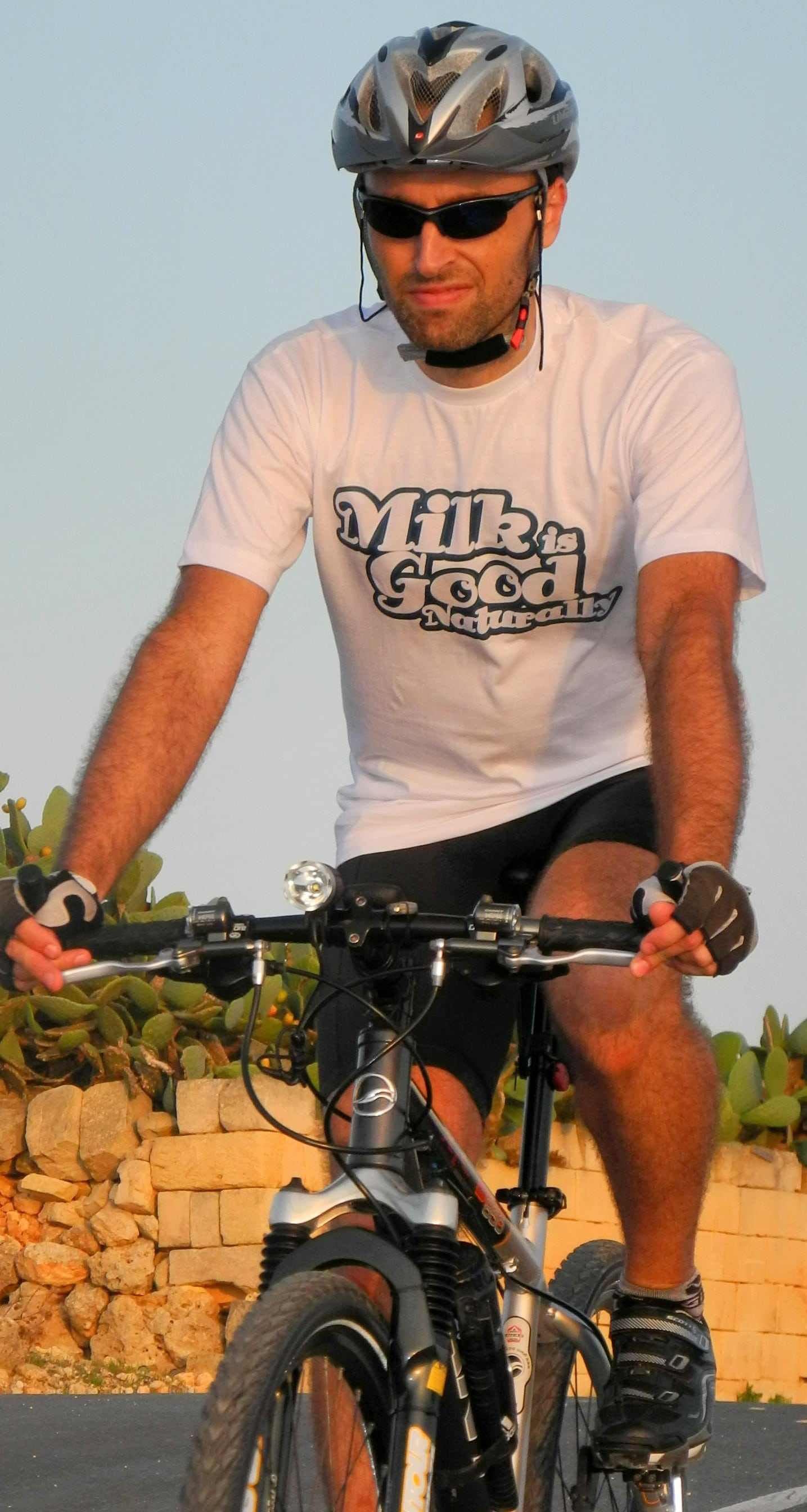 Preparations are in full swing for the next big challenge for charity – The "Betfair Lifecycle Challenge 2012" – cycling 1,900 kilometers from Brisbane to Melbourne as a way of generating funds for Maltese renal patients.
The Milk is Good Naturally Campaign has launched a Facebook application to help support Alex Bonnici (pictured above), one of the cyclists taking part in this year's challenge. For every 'Like' a glass will be filled with milk and the "Milk Is Good, Naturally" campaign will donate to Lifecycle Challenge 2012. To support Alex Bonnici in his challenge for a good cause visit http://www.facebook.com/milkisgoodnaturally.
This year's challenge will seek to collect funds for a Plasma electroforated machine for renal patients and the possibility of setting up a unit with the Hospice Movement to help patients and their kidney donors with any financial hardship they might face.
Alex Bonnici will be accompanied by other cyclists who will take up the challenge in Australia in November. The cyclists will leave Malta in October to arrive in Brisbane and cycle their way and complete their journey in Melbourne. The total distance of the journey will cover approximately 1900 kilometers over 11 days with the cyclists cycling an average speed of 23 km/hr. The weather will play an important part in their plans and will determine the length of the journey.
Building on past achievements, Alex Bonnici is facing his upcoming challenge with determination and enthusiasm. "This is a personal challenge of sport, fitness and endurance spurred by a commitment to make a modest contribution towards easing some of the difficulties renal patients go through," said Bonnici.  "I believe strongly in the sterling work being undertaken by the Renal Unit. I have seen how they work and have personally experienced their great dedication to Maltese renal patients and their families. With the help of the Milk is Good Naturally Campaign we are working on making this challenge one of courage, support and hope."
Alex Bonnici has long since started training for the challenge, which entails grueling hours at the gym and cycling around the Maltese islands, preparing the body for long hours on the road and for strenuous physical activity.  A representative, from the Milk is Good Naturally Campaign said: "We are backing Alex's challenge for his drive and determination. We have no doubt this challenge will be a successful one, and will bring people together to contribute generously towards the needs of renal patients."
Donations to the Betfair Lifecycle Challenge 2012 can be made by sending an SMS to 5061 7370 (€2.33), 5061 8920 (€6.99), 5061 9229 (€11.65), or on landlines 5160 2020 (€10), 5170 2005 (€15), 51802006 (€25). Alex Bonnici's Challenge can also be followed on the Milk is Good Naturally Facebook page on https://www.facebook.com/milkisgoodnaturally.