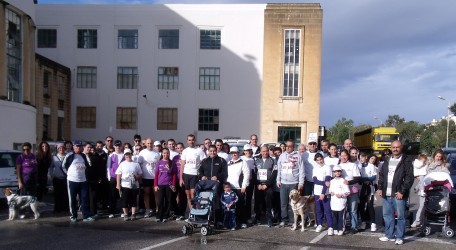 The commitment of Farsons Group towards its corporate social responsibility has once again gained momentum with the annual ISTRINA fund raising campaign. In this year's campaign, as in 2012, Farsons Group once again presented a cheque for €25,000, to His Excellency the President of Malta, Dr. George Abela and Mrs Margaret Abela during this year's charity marathon at the Mediterranean Conference Centre. For this presentation aside from the Chairman, Mr Louis Farrugia and the Chief Executive Officer, Mr Norman Aquilina, the Company was also represented by other members of management and employee representatives.
The run up to the marathon collection started early in October and proceeded throughout the months of November and December. All employees were encouraged to donate directly from their monthly salary in aid of the Malta Community Chest Fund, with an overall final additional contribution by the Company for an amount of €25,000. Every contribution is important when going towards such a noble and worthy cause. In fact during the last month, the annual Presidential Fun Run Activity also attracted nearly 100 participants from Farsons Group employees as well as their families, which amount was presented on a separate occasion to the President.
The Farsons Group is proud to have supported the Malta Community Chest Fund and l-Istrina for these past years. "Our Group supports various fundraising initiatives throughout the year but l-Istrina remains the largest Group beneficiary. It is heartening to see the overwhelming response to this charity drive by the Maltese public," said Mr Louis A Farrugia, Farsons Group Chairman.