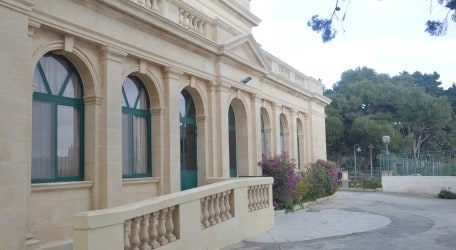 A parent's testimonial
I am the mother of two daughters, one aged 25 and the other 20. The younger one has a severe disability. Obviously, when my husband and I got married we never imagined that we could ever have a disabled child. As you can image, we were greatly shocked when we were informed that we had a disabled child.
We did not know where to start, but together we decided that our daughter is a gift from God and we had to look after her as best we could. However, the more time passed, the more the tension and the physical and mental fatigue grew. I became depressed and began to neglect my husband, to the extent that our marriage was going to disintegrate; I started neglecting my elder daughter, to the extent that she failed to make progress at school and also started going down the path of addiction.
Today, I understand that this behaviour was a cry for some attention. Deep in my heart, I knew that I was neglecting them but the needs of my daughter with a disability were too great. Therefore, apart from neglecting myself, without wanting to, I neglected my relationship with my husband and elder daughter.
One day, I needed to undergo serious, lengthy medical treatment. I did not know with whom I could entrust my daughter with disability. And with great trepidation, I made contact with Dar il-Kaptan, which I had heard of on the broadcasting media and kept the telephone number in the hope that one day I would pluck up courage and call.
I was invited to visit the home and was impressed with the cleanliness, organisation, care by the staff to each person and, above all, on their great attention to detail. During this meeting, I learned that the home is a non-governmental organisation, which means that all the work it does is not for profit but it survives essentially on providence.
The principle aim of Dar il-Kaptan is to ensure that families receive suitable support so that, in this way, persons with disability can continue to live at home with their family and continue to live in their community. This is done by providing the person with disability and the family with breaks of a day, a week or longer so that the primary carers can take the necessary rest to be able to continue to give their support to the member of the family with disability, and in this way lessen the possible family tensions and crises.
The decision to start sending our daughter to Dar il-Kaptan was one of the most important I have taken in my life. I ask myself why I did not take this decision earlier. But I learned that it is never too late. I started to find some time for myself, I recognised the need to ask for help and since then our family life started to see the light. Above all, my daughter with disability made a lot of new friends and today Dar il-Kaptan is her second home.
Whoever wishes to make an appointment to visit Dar il-Kaptan and to learn more about the services it offers can call on 2145 0103/4 or 7939 7265, or send an e-mail to [email protected] You can also visit our website at www.darilkaptan.org or find us on Facebook.