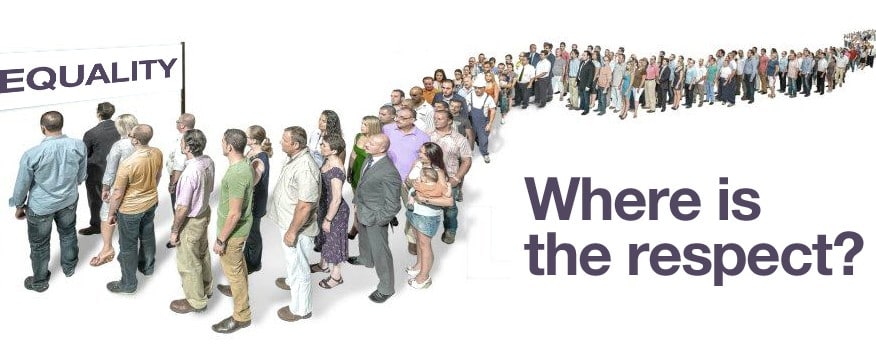 Dear voter, it's a matter of self respect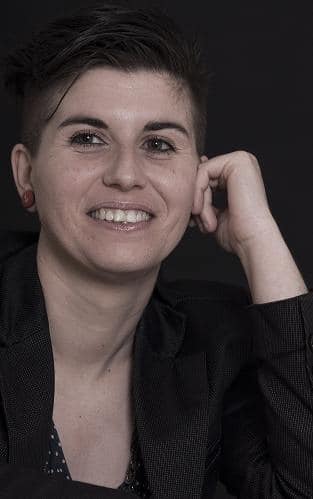 Marlene Vella has Something to Say about civil and human rights
Artwork above by Pawlu Mizzi
"So I don't support gay marriage in spite of being a Conservative. I support gay marriage because I am a Conservative." – David Cameron.
Would it not be logical to extend marriage to gay and lesbian couples now that their existence is widely recognised?
At a time when PLPN mouthpieces and lip synchers are in overdrive at every physical and virtual opportunity to exalt the human rights record of their respective parties in order to lap up some votes, it is worrying that Maltese voters are made to feel like the job of winning an election lies with the electorate rather than the party machine.  How deserving are they to trust them with your vote?
There is no shortage of topics to highlight the dismal record of the PN and PL in the field of civil liberties, so much so that most times they can only remind us of something that happened an odd forty or fifty years ago.  Like the decriminalisation of homosexuality in 1973 where the MLP voted in favour and the PN staunchly opposed.  It's as if the then lesbian, gay, bisexual, transgender and intersex (LGBTI) community's age froze in time and no gay people were born in Malta any more; and all has been well.
Since membership in the European Union we have had some improvements, namely the implementation of the minimum criteria – that is with regards to sexual orientation discrimination only – of the Employment Framework Directive.  This year we had the hate crime bill and the anti-discrimination act amendment, both covering sexual orientation and gender identity.
The EU has given us an impetus to move forwards, but much more needs to be done as highlighted in the recent developments on IVF regulation and the talk of a cohabitation bill that is not yet published.  At long last the National Commission for the Promotion of Equality now has an extended remit to cover sexual orientation, age, religion or belief, racial or ethnic origin, and gender identity in employment, financial institutions and education.  I augur this will go a long way in providing advice to prevent unfortunate incidents such as this one for future governments.
What gets my goat is not only the return of the mummy in an attempt to convince us that some party is on the right side of history while the other is not, but also what the PN and PL are actually playing at in the sandpit these days.  The messages being sent by the PL on how to address our obligations – or rather, suspend them – under agreements with regards to the human rights of refugees and asylum seekers serve only to bank on the same fear they are designed to perpetuate.  Similarly, the present government has to date resisted calls to address the systematic failures of the detention policy in spite of the inauguration of the new European Asylum Support Office.
Human rights are universal and inalienable; indivisible; interdependent and interrelated.  They are not some menu designed to pick and choose for cheap electioneering tactics. 
With the exception of Alternattiva Demokratika, who have long campaigned for human rights and family policy reform, the unweathering commitment to the do-nothing option by the PN and the PL and the consensus between them is bad news.  This sort of consensus, whether it's tacit or not is by no means exclusive to (non-EU) immigrants when it comes to human rights and civil liberties.  The Maltese themselves are very well served from this national dish.  Are not we after all, the pathetic country that introduced divorce legislation (in its most conservative form) in 2011?
Six years ago I decided to pack up and venture to the UK, initially for a year.  I ended up staying and self-respect has played a huge part in that decision.  It's sad to say that in 2012 the likelihood of seriously considering a permanent return to Malta and the second-class civil status on offer is evermore fading away.  I never held a job in the UK that did not come with being trained and being well versed in equality legislation as a matter of employment terms and conditions.  A few weeks ago I also responded to the consultation of the much-maligned coalition government on same-sex marriage.   Same-sex couples in the UK already have the full set of rights but the name.
In the meantime the UK still tops the class on the International Lesbian and Gay Association's map and index on the national legal human rights situation for LGBTI persons in Europe.  The state is four-square behind same sex couples who wish to set up a family whether by fostering or adopting children, IVF and other means available to all couples and single persons alike. The authorities have more urgent things to worry about than the sexual orientation of children's parents.  Why should they?
Provided one fulfills standard criteria, the option to donate, share or freeze eggs/sperm for future use is only a phone call and medical consultation away.  We are actually doing something about the dismal birth rates on this side of the continent and the LGBTI community is part of the solution.  Who would be in their right mind to sacrifice the welfare of their children or future ones and move to the legally deficient welfare system in Malta?  On a less than perfect day, I confess that I am glad I don't pay my hard earned taxes to Castille anymore.
There is no shortage of tired arguments out there against the above policies, these are just some thoughts on what I have come across recently in the social media and the much vaunted policy 'choices' offered by the PN and PL.
I chose to be straight
The moon is lilac because I'm wearing a brown shirt: same sex couples can't complain about discrimination because they chose to 'partner up' and be gay.  That's the speed of light logic of certain online bloggers banging away at their keyboards.  I wish they started using something a bit more creative other than false-false assertions.  I'm always left wondering when they chose to be heterosexual.  Can you imagine a parent-child conversation on these lines? Like it was about choosing which colour to dye your hair instead of the journey of growing up and fulfilling one's potential like everyone else.
Lately I also noticed LGBTI people are being referred to as 'single people' or 'single parents' in the social media.  As if we need to be reminded that our tax codes are legally and conveniently trapped in that formula – whether we have partners and children or not.  Like we don't know of the crusades transgender persons like Joanne Cassar are still single handedly battling, all the while when our judiciary knows too well how their judgments will crumble in the face of well established European case law‪, namely Goodwin v. UK, judgment of 11 July 2002.
Worse still, what is happening to those we never talk about in the local media?  Namely intersex persons and persons suffering multiple layers of discrimination: disability, sexual orientation, and race, LGBTI asylum seekers who do not look 'effeminate' or 'masculine' enough to prove their case?
At the time of writing, the Gender Identity bill drafted by the Malta Gay Rights Movement and presented by MP Evarist Bartolo is still awaiting debate.  While we insist on not providing gender reassignment surgery as part of our health services, what is actually happening to intersex children in Malta?  How are our medical professionals treating them?  How are our gender stereotypes affecting these persons and who is arbitrarily choosing their gender at birth?  Here is the story of Tony Briffa, Australia's first intersex mayor.  LGBTI Maltese expats and their descendants are valued elsewhere.  What is wrong with Malta?
Would it not be logical to move on and empower the social capital of the LGBTI community, and all minorities for that matter, instead of having them campaigning until the bitter end for the obvious social benefits for Maltese society?
Freudian confessions of crass ignorance
Kids with same sex parents will be bullied. This very statement is oblivious to the psychological violence LGBTI people endure on a daily basis at the hands of the world at large. Last time I checked, bullying in schools, harassment and intimidation are plain wrong, not a reason not to reflect on our social, educational and family policies.  LGBTI kids in school are bullied as we breathe – they may have heterosexual parents for the most part but they are victims just as well.
Instead of fuelling the fear and shifting the blame on the insecurities of the 'bullies out there', shouldn't we educate them?  I invite those interested in eradicating homophobia and transphobia in schools to reflect on what the education authorities should be doing instead to cultivate an inclusive society.  Here is a good practice example of how homophobia is prevented in the first place through art and creative activities, workshops and lessons in a London school.
Another good idea would be to have a non-stereotyped sexual health education programme in schools.  Let the academics and practitioners in, they are there and they have been pleading for years.  They are very well aware of the systematic failures compounded by multiple layers of discrimination and lack of support.
I recently was made aware of a case of a gainfully employed yet severely disabled woman who is being cornered into giving her perfectly healthy baby up for adoption or fostering, because 'there is no way' she can return back to work and care for the child at the same time.  It is shameful to hear of such experiences and the devastation inflicted on a daily basis on the most vulnerable in our society.  More on this subject can be found in this article by Claire Azzopardi Lane.
Majority over substance
Our bi-party electoral system that is engineered to exclude any other party than the PL and PN, is only conducive to same-same deals trying to please everyone and pleasing no one in their quest for the 50% + 1 formula.   No, you can't take care of the majority's 'feelings' and give minorities the protection and equality they deserve.  It simply doesn't work like that if you are not prepared to do anything about it in the long term and facilitate a plural society.  And here is where civil liberties, in the same way as environmental equity go out of the window for short-term political gains.
PL and PN have agendas dictated by crass ignorance and 'feelings' instead of proper research, consultation and stakeholder engagement.   They don't want to rock the boat, and worse still they actively call it by other names, while crossing their fingers that you won't read between the lines and instead start gleefully clapping in awe.  'Cohabitation' or the PL's 'civil unions without the right to adopt children' are on offer.  You have to be endowed with the emotional intelligence of a discarded brick or a tuba as we say in Maltese to swallow that one.  If they want our respect and vote, they should first show our children some.
There is no single cohabitation bill in the world that provides for the rights and responsibilities of a real family and putting children's interests first in one brush.   And how on earth am I supposed to trust you with the welfare of children if you won't even commit to the creation of a legal framework whereby one's partner can adopt them?  This is like saying you are in favour of divorce, but your party is not.  Remember that one?  Oh check me out on the 'It gets better' bandwagon.  I even appeared on the video.  I even came to your Pride event and waved your flag.  Beyond keeping up appearances nothing much is being said to ensure one's partner and kids do not have to lose their home and inheritance unless they hit a jackpot and can pay the inheritance taxes that a total stranger would.
Minister Chris Said did attend the Pride event this year, but soon had to come out defending this sorry excuse for an IVF bill for.  It is nothing short of a sixty-five strong gang rape on the concept of a progressive, equal and just society.  By banning donation of gametes it does not even provide solutions for all heterosexual infertile couples, let alone single people and same sex couples.  This bill has transformed family planning into a lottery.
'We feel' – that's how the minister is reported to have justified the position against same-sex couples and single persons availing themselves of IVF.  The sub-committee that drew up this bill clearly had no real ethical concerns.  At best, only concerns for the 'feelings' of the majority vote.  Very convenient for the PN and equally, the PL.   I hear them thinking that in taking the critical path of least resistance they can navigate their way towards the imminent election without irking the short sighted voter and saving themselves the chore of having to think up a long term strategy for family welfare and policy reform.
Then comes the endorsement of the tea party fashionistas.  The National Council of Women agrees. Single women? Gay women? The horror.  Lately we were even told that citing scientific studies doesn't add legitimacy to positive claims about same sex parenting.  Galileo and the then Pope had a minor misunderstanding, apparently.  Just like the divorce shenanigans, only they are right, progressive rational societies are not.  Just imagine asking a lawyer, social worker or family therapist if they are heterosexual, as if that were the deciding factor when taking their professional advice.  After all bigotry can never be reconciled with scientific facts.
Majority over substance served.  Bon appetito.  Hoi polloi.
Note: It is pertinent to point out that the National Council of Women should not be confused with the Malta Confederation of Women's Organisations.
What the mainstream conservatives are doing
We have no Obamas, Lulas or Zapateros in our midst.
When someone claims to be progressive or talks about the common good, it pays to have a look at what other progressives actually do in order to avoid falling into the trap of putting society before the individual and the individual before society.  That is why human rights are indivisible. Instead of going into the merits of what defines a progressive and arguing in terms of ideologies I am just going to mention a couple of mainstream conservative examples who got a grip, are catching up or are actively involved in creating a fairer and more equal society where the right of self-determination is not cramped by the general appearance of your genitals.
For instance, the current EU commissioner for justice, fundamental rights and citizenship, Viviane Reding, is a former leader of the Christian Democrat/Conservative group during her early career as an MP.  The UK lib-dem conservative coalition is committed to gay marriage and has also gained the support of various religious groups with liberal leanings.  The current conservative government in Luxembourg has promised to open up marriage during this legislature.  Is not marriage after all a conservative concept?
Then there is of course the European Parliament Intergroup on LGBT rights.  The Intergroup has 132 members from all five main political groups and one non-attached member. For more information on their work and priorities, visit this site.
The Maltese situation of LGBTI persons can be compared here with the rest of Europe.  On a scale of minus twelve to thirty points, in May 2012 we enjoyed the dignity of zero, because we were only allowed to appear and talk in public. Due to the legal developments in hate crime and equality legislation our score shall improve once the index is revised in 2013.
I do not claim to speak in the name of anyone but myself but I will be certainly looking out for the final manifestos from AD, the PL and PN.  Until then the PL and PN look like two pairs of the same shoes.  One is too large and the other is too small.  They are both useless.
If you do not have any self-respect, why should the PN or PL have any respect for you?