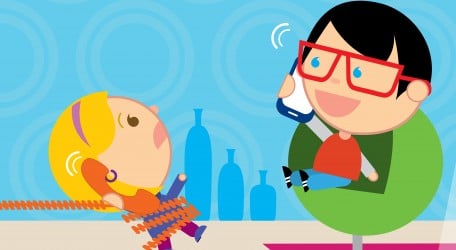 With Vodafone's fixed line tariff, customers no longer need to wait to get home to make a long call to a fixed line. Vodafone customers can now call on all fixed line numbers at extremly affordable rates, by paying €1 to get 200 minutes of calls to all local fixed lines valid for 7 days.
"According to feedback we get from our clients, we tend to see a common trend in the usage of mobile phone calls towards fixed lines," said Sandro Pisani, Head of Marketing at Vodafone Malta. "With this new offer, we want to encourage our customers to use their mobile phone to make calls to fixed line numbers because it is convenient and also because it has never been so affordable! We have always been the first to offer our customers the best value for their money together with comfortable options. I'm sure this offer will go down very well with our customers as they can call any fixed line number from their mobile with the same low rates of a fixed line."
This bundle is available on a recurring basis only and therefore €1 will be deducted automatically every 7 days unless the user unsubscribes. For more information call Vodafone Customer Service on 247 from a Vodafone line or on 9999 9247 from any other line, visit Vodafone's website on http://www.vodafone.com.mt or Vodafone's Facebook Page.