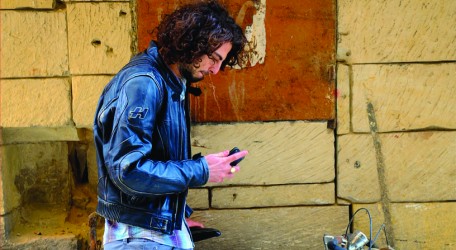 After publishing their fourth Sustainability Report, Vodafone Malta has published an A6 leaflet providing information about the company's Sustainability policy and initiatives. The leaflets which are available at all Vodafone outlets include information about Vodafone's four main pillars – Responsible and Ethical, Empowering Costumers, Going Greener and Valuing People.These A6 leaflets will reduce paper consumption as customers can now pick up a copy of the leaflet rather than the whole report from any outlet. Through this leaflet people can grasp the main highlights of Vodafone's strategy and then they can visit Vodafone's Sustainability microsite on www.vodafone.com.mt/sustainability for further information about Vodafone Malta's sustainability initiatives, plans and strategy.
"Launching these leaflets is another sustainability milestone we wanted to achieve," said Miriam Dalli, Corporate Affairs Senior Executive at Vodafone Malta. "This time round we opted to print less hard copies of the actual report and more leaflets. While providing the general public with the same amount of information that is required in such a sustainability report we have saved on paper consumption which in the long run means that we are also saving trees."
The leaflet outlining Vodafone Malta's Sustainability strategy provides information on what the company has achieved and what it aims to achieve until 2014 in important areas such as health and safety, privacy, security and anti-bribery, customer service, technoogy and energy and also human resources. The full sustainability report, can be easily accessible on www.vodafone.com.mt/sustainability.