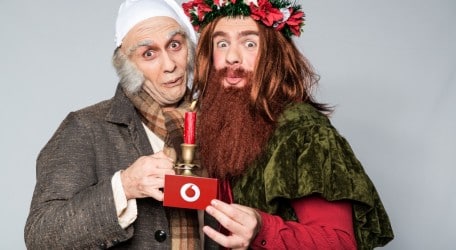 Keeping in touch with your loved ones this Christmas will be fun and affordable, thanks to Vodafone Malta, the leading service provider on the Maltese Islands.
For just €1.50 per week, Vodafone customers can make unlimited calls and send unlimited SMS to any five Vodafone numbers of their liking. Aditionally, Vodafone is also giving away 100 bundles daily, a Nokia Lumia 625 weekly and the Grand prize of a trip to Disneyland Paris to clients subscribing to any of these pre-paid bundles.
"Customers on pre-paid no longer need to worry that they will have to cut short phone calls with their loved ones this Christmas," said Monique Brincau, Brand Senior Executive at Vodafone Malta. "This is an offer not to be missed! It is extremely affordable and provides great value to our customers who want to call their loved ones during the Christmas period. On top of that we are also giving away hundreds of prizes.
These offers are available to all prepaid Vodafone customers. Setting up the five numbers for family and friends is easy. Customers choosing this offer can either call 16245 and follow the voice prompts or simply access their Vodafone account on www.vodafone.com.mt.
For further information on the Vodafone Christmas offers, visit one of your retail outlets, call 247 from a Vodafone line or 9999 9247 from any other line, visit www.vodafone.com.mt or log onto Vodafone Malta's Facebook Page. All Christmas offers are valid until the  31st of January 2014.