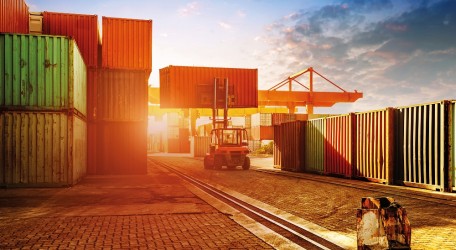 Malta's first-ever transport and logistics awards, TransLog Awards, will get underway on Thursday afternoon, 9 October 2014 with a Transport Manager & Practitioners Forum 2014 at the InterContinental Hotel, setting the stage for the official ceremony on Friday evening, 10 October 2014, also being held at the same venue.
Supported by HSBC Bank Malta p.l.c., and being held on the sidelines of the Awards, the event will bring together industry thought leaders to provide in-depth insight, as well as actionable practical solutions in the form of models, methods and mechanisms (3Ms) that have worked in other markets.
"TransLog Awards is committed to play its role as the navigator and facilitator for high-impact solutions to today's challenges. The primary goal of this forum is to bring together experts from transport and logistics for a fresh discussion around the present and future directions of these sectors," said SSM Group Director Alex Borg, the organisers of the awards.
The diverse and dynamic group of speakers include Transport Malta Chairman and CEO James Piscopo, HSBC Bank Malta's Head of Commercial Banking Michel Cordina, University of Malta's Dr Odette Lewis, MIEMA's Ing. Albert Falzon, Transport Malta's Perita Audrey Testaferrata, Sixteen Ltd's David Seisun, and ITS Ireland and Malta's Keith Mortimer, among others. A Q&A and networking session will follow.
Meanwhile, preparations are in full swing for the inaugural edition of Malta's first transport and logistics awards on Friday 10 October 2014. The Awards recognise excellence in transport, logistics and supply chain industries of Malta, which together employs well over 25,000 persons. The Awards' categories are based on international benchmarks and values to recognise industry excellence in 12 key areas during 2013.
The TransLog Awards 2014 have been judged by a panel of distinguished transport and logistics practitioners, academics and business leaders.
More information about the Awards Presentation Dinner are available on tel: 21231015 or from [email protected]