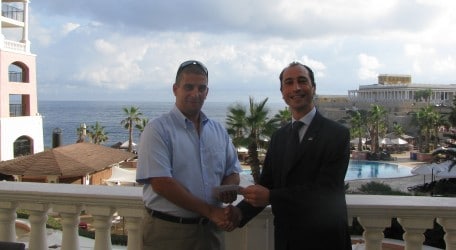 Pictured above: Edward Bonello, Director of Sales & Marketing presenting Trevor Galea with his prize
The Westin Dragonara Resort is proud to announce  Trevor Galea as the winner of its Summer Fun Facebook competition which took place between the 23rd August and the 30th September. His winning photo is below: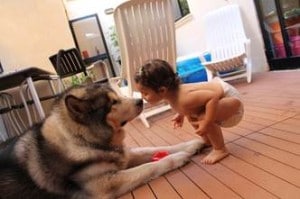 The competition sought to capture the Westin's facebook fans' best and funniest moments of the summer season 2013. Facebook users were required to submit their favourite summer photo and try to get as many votes as possible. The reaction of the competition among fans was overwhelming.  Many different summer photos were submitted and participation for voting was incredibly high. The winning photo garnered a record 1892 votes. Trevor Galea is happy about his victory as well as about the prize he received: a weekend break for 2 people including breakfast at The Westin Dragonara Resort.
Further details about the Westin Dragonara Resort can be found on www.westindragonaramalta.com  or on www.facebook.com/Westinmalta