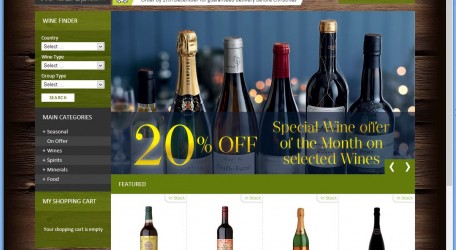 Marks & Spencer Winedrop.com have launched their new e-store built and designed by Shireburn Software. Through the new online shopping portal, customers can choose from a large variety of wines, spirits, minerals and food, as well as seasonal hampers and gifts for every occasion.
The newly launched M&S Winedrop.com is designed to achieve a high level of integration and automation between the company's Shireburn-based inventory and financial systems, ensuring that online sales processes are a natural extension of their existing inventory and financial controls with reduction in duplication of effort and data entry. This benefits the customer with real time stock inventory information and an overall better online service process.
Shireburn eStore was chosen for this project allowing M&S to extend their operations online both for B2C and B2B sales, directly integrated into their operational data with single point of data management for stock details, orders, payments, and more.
Stefan Balzan, Marketing Executive for M&S commented "Shireburn eStore was the most cost effective and practical choice for us. Their solution created a deep integration with our stock system and with this in place, we could focus on customer experience on our site whilst ensuring an efficient delivery system. The Shireburn team were always very helpful, supporting us in every possible way".
Shireburn Software are leaders in offering multi-channel business management solutions with a 30 year track record of solutions customised for the local market.