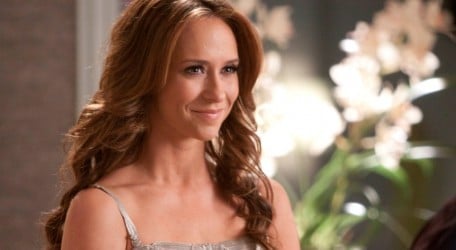 Pictured above: Jennifer Love Hewitt stars in The Client List, showing on Lifetime on Monday nights from 11pm
GO, Malta's leading quad play telecommunications services provider, has announced the relaunch of the BIO channel as Lifetime. The newly relaunched channel will feature original drama and factual entertainment starring a host of A-list celebrities.
Programme highlights include the exclusive drama The Client List starring Jennifer Love Hewitt as a single mum who juggles family with a secret work life as a masseuse working with a rowdy and unpredictable group of women. Global female celebrities including Miley Cyrus, Gwyneth Paltrow, Rita Ora and Lady Gaga will also feature on talk show The Conversation with Amanda de Cadenet.
Other exclusive premieres showing on Lifetime include: Witches of East End starring Julia Ormond and Jenna Dewan-Tatum which follows the adventures of the mysterious Beauchamps, a family of witches who live in the sleepy, secluded American town of East Haven; Bonnie & Clyde starring Holliday Grainger and Emile Hirsch; Dance Moms with the uncompromising Abby Lee Miller; and the fascinating factual entertainment series Preachers' Daughters.
Original Lifetime drama specials include: Prosecuting Casey Anthony, starring Rob Lowe; An Officer and a Murderer, starring Gary Cole; Steel Magnolias starring Queen Latifah; Talhotblond, directed by Courteney Cox; Liz & Dick starring Lindsay Lohan, and Betty & Coretta, starring Mary J. Blige and Angela Bassett
Michele Dandria Manager for Content and Digital Media at GO, said, "Lifetime is a positive, smart, sophisticated and emotionally engaging entertainment channel which promises intrigue, humour and passion, fascinating revelations and bold, provocative and inspiring content with great storytelling which celebrates women. Already a huge hit in the US, GO is pleased to launch this exciting new TV brand in Malta, boasting a wealth of A-list talent both in front of and behind the camera."
Lifetime is now available to GO TV Gold subscribers on Channel 308 or Channel 304 for IPTV subscribers.