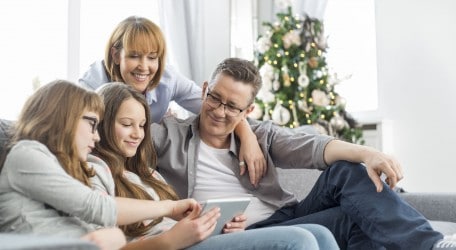 GO has launched new Home Pack Fibre internet plans, and three new 4G-friendly pre-paid mobile plans. As the only operator to set up a fully Fibre connected 4G nationwide network and to invest in Fibre-to-the-Home, these plans give customers new opportunities to make the most of GO's superior internet infrastructure.GO launches its new Fibre and 4G Plans
The new Home Pack Fibre internet plans start from €40 monthly and include premium interactive TV features, higher internet upload speeds, unlimited calls to all fixed networks and discounts on mobile plans.
Coupled with this, GO is also launching new 4G-friendly pre-paid mobile plans to suit the different needs of customers. GO Text, GO Talk and GO Data start from just €8 monthly and offer a unique combination of mobile minutes, unlimited texts to all local networks and up to 1GB in 4G data. These new plans are also available for use towards any EU mobile and fixed line numbers whilst in the EU.
Daniela Bagnaschi, Senior Marketing Manager, at GO, said, 'GO's Fibre internet broadband and Fibre connected 4G network are uniquely positioned to meet customers' future internet demands. We have listened to our customers and designed these plans to deliver what they want: more upload internet speed and more 4G data than ever before. Our new Home Pack Fibre and prepaid mobile plans mean that this Christmas more and more customers can start to enjoy the benefits of this superior infrastructure that is very fast and reliable'.
The roll-out of Fibre-to-the-Home internet began in 2015 and more than 40,000 homes have now been passed across Malta, all of which are able to enjoy the new Home Pack Fibre packs. The nationwide roll-out of GO's Fibre connected 4G mobile network was completed last summer so all mobile customers can make use of the new plans, namely GO Text, GO Talk or GO Data.
More information on the Home Pack Fibre packs, GO Text, GO Talk and GO Data, is available from www.go.com.mt, all GO retail outlets and exclusive resellers, or by calling customer care on freephone 8007 2121. Terms and conditions apply.