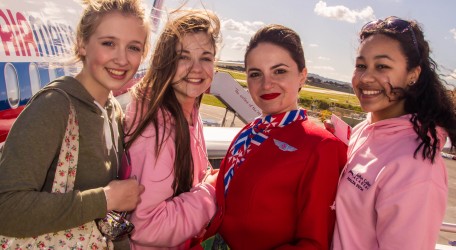 Sephora Marie Mifsud, wearing Air Malta's first uniform, recently welcomed passengers on board KM102 to London Heathrow.
This was the first commercial flight operated with 9H-AEI after it was freshly repainted with the airline's original 1970s livery.
The aircraft arrived last Thursday and prior to landing performed two low flypasts on runway 31 and flew over the Grand Harbour, Sliema, the northern coastline of Malta, Mosta, Qrendi and Birzebbugia.
The aircraft's arrival kicked off Air Malta's 40th anniversary celebrations.
Photos: Jason Muscat / Air Malta