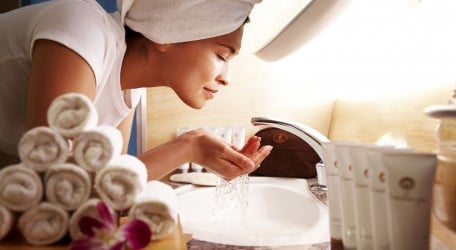 A380 service to Mumbai, Boeing 777s for Delhi and Hyderabad
Emirates, a global connector of people and places will expand its A380 network to 28 destinations, when it launches a daily A380 service to Mumbai International Airport on 21st July.
EK 500 and EK 501 between Dubai and Mumbai will be up-scaled to a three-class A380 aircraft, representing with a capacity increase of 2,127 seats per week in each direction. This offers passengers flying to India from key destinations in North America and Europe the chance to experience Emirates' hugely popular flagship aircraft on this route.  In addition, Emirates will deploy larger Boeing 777 aircraft to Delhi and Hyderabad to serve growing demand.
A combined total of 3,779 one-way weekly seats will be deployed on Mumbai, Delhi, and Hyderabad through these aircraft upgrades. This follows the recent bilateral discussions between the governments of Dubai and India, which provided a phased increase of 11,000 seats for Dubai carriers.
"Emirates has been serving India since our founding year in 1985, and it is our largest market today which we serve with 185 flights each week. We look forward to working with the new Government in India to grow India's economy through enhanced aviation connectivity and to realize India's ambition to grow its international aviation market to 85 million passengers by 2020," said Ahmed Khoory, Emirates' Senior Vice President, Commercial Operations- West Asia & Indian Ocean.
India's National Council of Applied Economic Research (NCAER) recently modelled the impact of Emirates up-gauging daily services to Mumbai from Boeing 777s to an Airbus A380.
The Emirates A380 operating on the Mumbai route will feature 14 private First Class suites, 76 Business Class lie-flat seats and a spacious cabin for 399 Economy Class passengers.
On board, passengers can experience a range of unique facilities in all cabins – from the famous Shower Spas in First Class, to the A380 Onboard Lounge where passengers in the premium cabins can relax in a social environment during the flight; as well as 11.4" touch screen LED personal TVs. The latest technology allows passengers to stay connected throughout the flight with high-speed Wi-Fi access and mobile phone and data services.
Emirates currently has 48 A380s in service, more than any other airline globally. Emirates received 12 of the giant double decker aircraft over the last year. More than 25 million passengers have travelled on the Emirates A380 since it was first launched in 2008.
Emirates operates 185 flights per week to 10 gateways in India. This offers travelers on Emirates global network, which includes 85 cities in the Americas, Europe, Africa and Middle East, a range of convenient flight options to one of Asia's most exciting leisure and business destinations.
Emirates operates daily scheduled flights from Malta to Dubai using a Boeing 777 aircraft. On Mondays, Wednesdays, Thursdays and Saturdays Emirates flies via Larnaka, Cyprus, while on Sundays, Tuesdays, and Fridays, the airline operates direct flights from Dubai to Malta and return flights fly via Tripoli. From 1st August, Emirates will be operating twice daily flights between Dubai and Malta – one service will fly daily via Larnaka and the second service will return to Dubai via Tripoli.