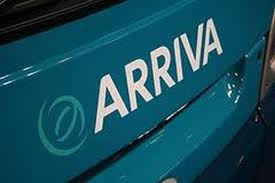 Arriva's summer schedules come into force on Sunday 30 June.
The summer changes, which are part of the twice-a-year seasonal change to public transport, follow an intense exercise by Arriva to enhance the services offered to its customers and the benefits for commuters.
Among others they include reworked journey times and schedules on a number of routes, as well as changes to the allocation of bus bays at main stations and interchanges.
Bus users are encouraged to keep themselves informed about how their bus services are changing, such that they can make the most of these changes. Customers are reminded to pick up a copy of their new timetables from Arriva's ticket booths in Valletta, Sliema, Bugibba and the airport and to check  www.arriva.com.mt/summer2013 for more updates.
How your bays are changing
Valletta
Bay         
Routes
1A
12
1
13
2
15   (21 evenings only)
3
21  22  24
4
32  35  36  37  38
5
31  33
6
43  44  45
7
41  42
8
54  55
9
51  52  53
10
61  62  63
11
81  82  85  X86
12
83  84
13
91  92  93  94
14
1  2  3
15
71  72  73
16
X4  X5  X7
17
–               (no longer in use)
Bombi
New Bay
Routes
Bay 1
12/13/15/21/22/24/31/32/33/35/36/
37/38/41/43/44/45/N13 to Valletta
Bay 2
1/2/3/42/51/52/53/54/55/61/62/63/ to Valletta
Bay 2A
71/72/73/81/82/83/84/91/92/93/94/X4/X5/X7/X86 to Valletta
Bay 3
42/51/52/53/54/55/61/62/63 towards Hamrun
Bay 3A
1/2/3/71/72/73/81/82/83/84/85/91/92/93/94/X4/X5/X7/X86 towards Paola
Bay 4
12/13/15/21/22/24/N13 towards Sliema/San Gwann
Bay 4A
31/32/33/35/36/37/38 towards Mater Dei
41/43/44/45 towards Birkirkara
Sliema
Bay
Routes
1
21
2
222, 233
3
110 202 203 X2 towards Mater Dei
4
12 13 15 N13 to Valletta
5
12 13 202 203 222 225 233 towards San Giljan