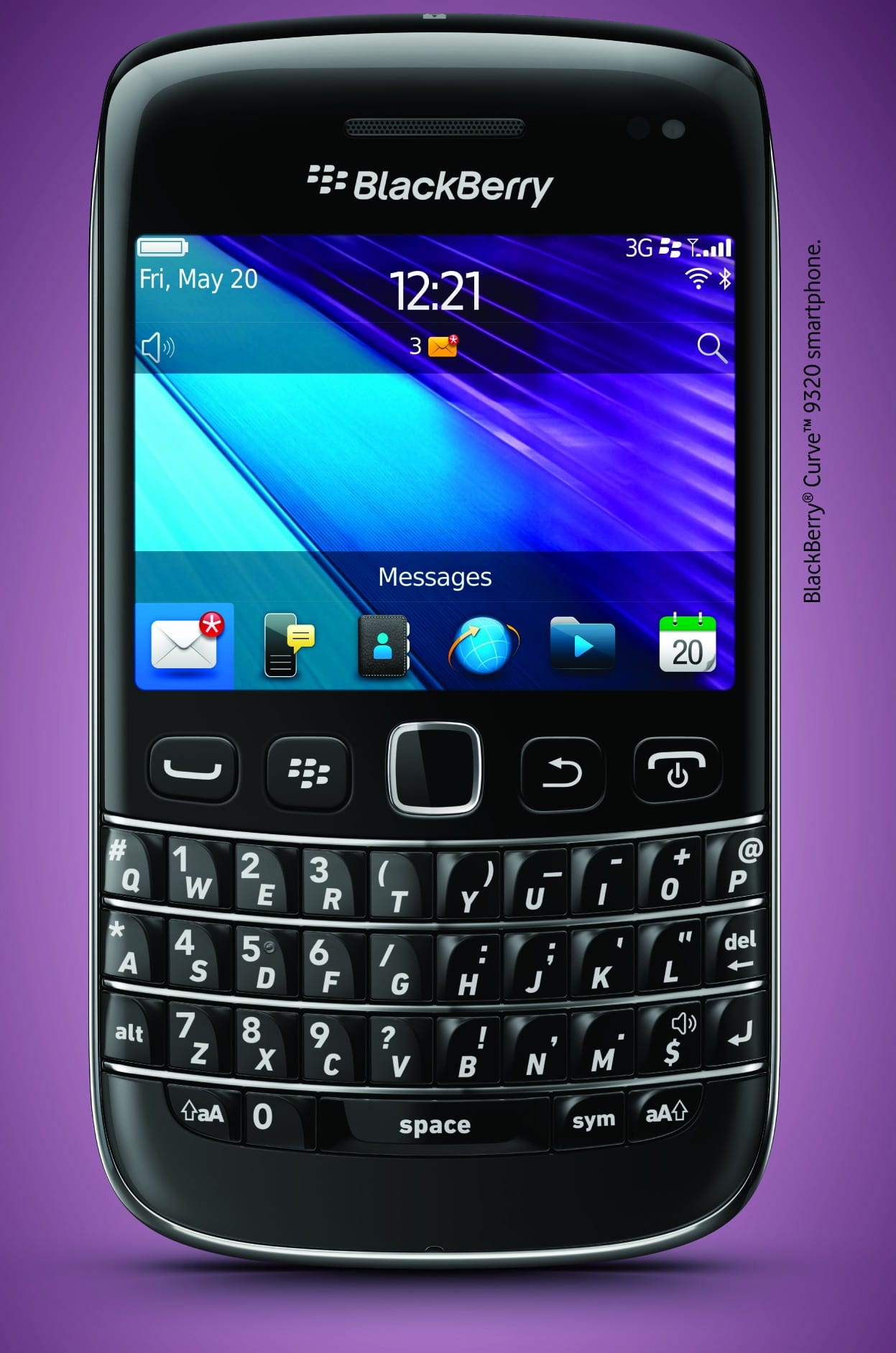 The device that Blackberry fans have been waiting for is now available at all Vodafone stores across Malta and Gozo. The latest addition to the Blackberry family has just been launched by RIM who have been working to provide a better, improved version of this sought after device. The new affordable Blackberry Curve is an improved version of the Blackberry model which comes with a better operating system that supports both 3G and Wi-Fi.
"We are truly excited to be offering the Blackberry Curve 9320 to the Maltese consumers, particularly the Blackberry fans," said Alexandre Froment-Curtil, Head of Marketing at Vodafone Malta. "The first Blackberry Curve appeared on the scene without 3G and suffered for it. However, now thanks to the Blackberry 9320 we have an extremely improved version of the Blackberry OS. It comes with the much faster 7.1 OS making it more enjoyable to use then previous models and it also supports both 3G and Wi-Fi."
With the Blackberry Curve 9320, social life is now at your fingertips. The dedicated BBM shortcut key helps users get connected in an instant and chat in real time and share pictures, videos and files. The BBM application is built into your favourite apps such as Facebook, Twitter and the BlackBerry App World storefront. You can share your Facebook status update, latest Tweets or the app you have just downloaded directly through BBM, without ever leaving the app.
Having the next generation Blackberry 7.1 operating system – the Blackberry Curve 9320 is packed with powerful new features and innovative pre-installed apps, delivering the smoothest and fastest Blackberry experience to date. Another useful feature is the mobile-hotspot which allows you to share your Wi-Fi Hotspot with up to five devices at once.
The Blackberry Curve 9320 comes with a full QWERTY keyboard, one of the reasons that makes this phone appealing. It has a built-in FM radio, useful for listening to your favourite local stations and updates on local news and music and a battery that is the longest lasting yet in a 3G Blackberry Curve smartphone.
The new BlackBerry Curve 9320 can be found at all Vodafone stores around Malta and Gozo for the price of €249 or for €99 on Smartphone 35 Plan or for free on Smartphone 55 Plan, Smartphone 75 Plan and Smartphone 95 plan. For more information visit www.vodafone.com.mt/blackberrycurve9320 or call customer care for free on 247 from a Vodafone line or 9999 9247 from any other line.