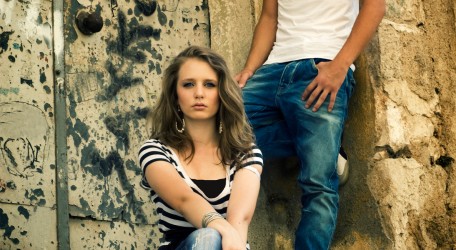 Over 11 major retail stores at Bay Street, St Julian's, which retail jeans brands, are taking part in this year's B Jeanious Fabulous Jeans spread over two weekends on 12 and 13 October and 19 and 20 October between 10 a.m. and 6 p.m.
Following the success of the May Fashion Month event, earlier this year, Bay Street are looking forward to this second annual fashion-related event, in which customers will be assisted to find their perfect jeans fit, and benefit from exclusive offers during the event.
Stylists will be on hand to offer top fashion and style tips. Charles and Ron, two top local designers, will be honoured in the Bay Street Walk of Fame with a celebrity tile on Sunday, 20th October, 2013, at 4 p.m., after which they will be showing their new clothing and handbag collections exclusively at Bay Street.
The outlets taking part in the event are: three of the latest  outlets to open at Bay Street, AJ (Armani Jeans), Jennyfer and Terranova Kids; Mangano Fashion Café, Bortex, Terranova, Calliope, Guess, Tommy Hilfiger, Gas &  Nadine, as well as Primo Emporio, the most recent opening at Bay Street.
For more information on these B Jeanious Fabulous Jeans weekends telephone 2138 0600 and to download the offers directly visit the Bay Street Facebook page www.facebook.com/baystreetmalta.