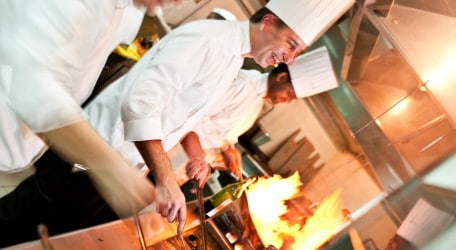 With the winter season approaching, the heart-warming Sunday lunch tradition resumes itself all over the island. Le Méridien St Julians Hotel & Spa has successfully revisited the formula and revived the concept. For the upcoming months at Scirocco restaurant, everyone is really spoiled for choice. Whether you are vegetarian, gluten intolerant, on a sugar free diet or just very hungry, the new Le Méridien Sunday lunch menu gives you plenty of options.
The new Sunday Lunch at Le Méridien St Julians Hotel & Spa offers indeed a new and more comprehensive perspective to your dining experience.  Whatever your preferences or dietary requirements, the creative kitchen brigade at Le Méridien extends its menu to be able to better cater for everyone. With gluten-free options such as antipasti, soups, pasta, mains and desserts, it is a relief to finally see a catering establishment that goes further than just offering one fall-back dish to its gluten-intolerant clients. As a bonus, there are also vegetarian and sugar-free alternatives on display. It is – really – a Sunday Lunch the way YOU like it.
This innovative Sunday Lunch package is priced at €29.50 per person for food only with unlimited servings or €34 per person including free flowing wine. Your advantages don't stop here. The formula also includes a nice welcome drink, live cooking stations (and a "DIY" pasta corner for the pasta lovers), a surf & turf table with sumptuous meat and fish offerings, entertainment for children, live background music and free parking (subject to availability). Children up to 12 years old eat for free and teenagers up to 16 years old only pay €25 per person.
So it is established: whatever suits your fancy or your dietary needs, you will not leave Scirocco restaurant on an empty stomach. The choice is unrivalled so far, the recipes on display are inspiring and the quantity is impressive. A private Sunday lunch experience in the gorgeous White Room can also be organised on request (an extra charge may apply). The new Méridien Sunday Lunch is definitely a great concept to experience, as from Sunday 6th of October 2013 and throughout winter.