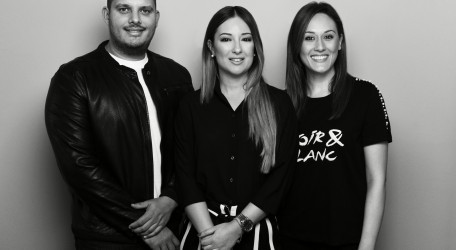 Leading Maltese production house V Squared Media has kicked off its tenth year with a clear vision for the future, roping in the highly acclaimed Justin Camilleri as the company's new Director of Photography. Camilleri was previously Head of Post-Production at Stargate Studios, a high-end production company with experience working on huge international projects. Camilleri is not a stranger to V Squared Media as he was instrumental in creating the award-winning TV show Gadgets, Rachel Cachia and Martina Zammit, V Squared directors.
"We have worked side by side with Justin for eight years on the production of Gadgets and his zest for everything that's new and cutting edge is truly inspiring. We now feel the time is right for him to lead the V Squared Media team into the future as we expand our horizons and seek to up our game," said Martina Zammit.
"Justin never compromises on quality and it shows on every project he works on. What I love most about him is his vision and the fact that he is not afraid to venture into the unknown in the pursuit of fantastic work," said Rachel Cachia, adding that creating a TV show focusing solely on gadgets was a bold move at the time but has since been proven to be a success and has even become a household name.
Justin Camilleri says he has followed V Squared's success closely throughout the years and is now keen on taking things to another level. "This year is a turning point for V Squared Media, which has always distinguished itself as an independent and innovative force. As the company celebrates 10 years of growth and success, I am keen to build on the success story of Rachel and Martina and seek bigger and better projects for the future,' he said.