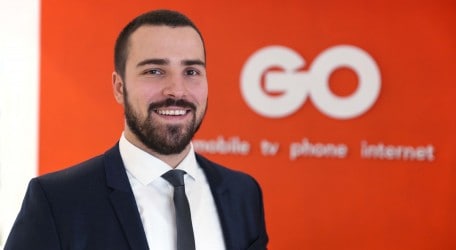 Antonio Ivankovic has taken up the newly created role of Chief Customer Experience Officer at GO plc. Ivankovic joins GO from Deutsche Telekom where he was Senior Manager Partnering and Business Development. As Chief Customer Experience Officer, Ivankovic will be responsible for coordinating all customer facing channels including retail, call centre, and online.
GO's CEO Attila Keszeg, said, "Antonio joins GO from a very senior role with Deutsche Telekom, based in Silicon Valley. We are confident he can now help us create something unique in the Maltese telecoms industry. Under his leadership, our ambition in 2018 is to make GO a truly customer centric organisation which delivers a seamless service across all our channels and touch points. We understand that customer expectation continues to change rapidly and that it can be a challenge for telecoms companies to deliver the experience that the public expects. GO is, however, committed to creating a far better, more engaging, personalised service and we are putting in place the people and resources to make this happen".
Ivankovic said, "In my first few days at GO I have been truly impressed. We have a great team that already has the right mindset and is eager to put our customers at the centre of everything we do. My role will be to ensure that GO also has the right resources, technology, and processes in place, and that our team has the support it needs, to transform this positive attitude into ever greater seamless experiences for our customers."
Ivankovic has had a career in the telecoms industry stretching back to 2009. Having graduated in Economics from the University in Zagreb in 2008, he joined Deutsche Telekom while also founding and running an electrical engineering company. Over the years, Ivankovic has pursued a passion for innovation and new technologies, taking on various roles in Croatia, Germany and the United States. Before moving to Malta, Ivankovic was responsible for scouting for innovations in the commercial business arena and developing new joint venture opportunities.