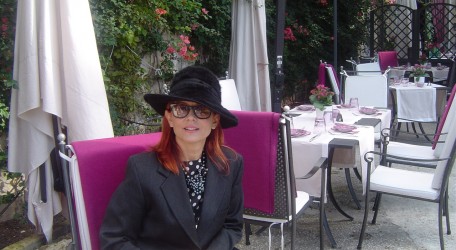 Carina Camilleri at Caffe Luna, Palazzo Parisio, Naxxar

"As soon as somebody tries to do something different, the majority of people try to ridicule them – unless that person has a lot of attitude…I'm a bit of an egoiste, perhaps, because I only care what I think."
Not many people can wear a hat and carry it off like Carina Camillleri can.
So when I saw a slim, elegant woman walking towards me in the bright, winter sunshine, I knew it had to be her.
Carina had chosen Caffé Luna, her favourite place, for our lunch, which was a very appropriate choice. Not many cafés have the style and tasteful décor of this venue, reminiscent of an English tea garden. It has become legendary for its silver service high teas, when you can get small crust-free sandwiches and buttered scones making it the ideal place for a special occasion or simply to give someone a nice treat. The lunch menu is equally appetizing and beautifully presented by well-spoken, polite serving staff, which, unfortunately, one doesn't come across very often.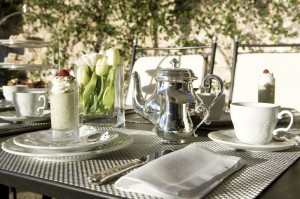 I've always liked this place because it lends itself to quiet conversations and leisurely meals without the loudness and noise you find in so many commercialized outlets. It is a rarity to find this oasis of peace on our often rowdy island and, similarly, I find Carina, with her flair for high fashion, a rarity on an island where style seems to be lacking
She immediately corrects me, "I think that in the 60s the Maltese had a lot more style than they had afterwards. I remember my grandfather used to always go out with a hat, and did so up until the age of 90. But then, yes, for a long time, I think style did stop in this country."
So where did she get her sense of style from? "My Dad liked to sew and used to prop me up on a chair and make things for me: trouser suits, dresses. That influenced me because I was still very young and he put me on a pedestal. As a little girl I used to spend a lot of time in front of a three-fold mirror playing about with curtains, and creating outfits from them. I was quite a chubby girl – in fact, I was fat – yet he would still make shorts for me and baby dolls, and tell me I was the most beautiful girl in the world, and make me believe that. But I definitely wasn't, I was damn ugly," she adds dryly in her deep, measured voice.
All of this flattery didn't go to her head because when it came to academics Carina did not meet his expectations ("I was never good enough") so the flowery compliments were tempered with criticism on that front. Her good diction meant she was often chosen as the narrator for plays atSt Joseph's school, until one day she was put on stage, which made her realize that she enjoyed the limelight.
The unique outfits started when she was very young; she always remembers herself dressing differently from others, "I'd wear shorts and a polo neck in winter, and boots, which was unheard of at the time. I really didn't care what people thought, or what they said behind me back, and I still don't."
Later, she was greatly influenced by a group of gay friends, who treated her "like a little doll", advising her to cut and colour her hair at whim. In fact, Carina's numerous hairstyles are one of those things that have always fascinated me about her. The ease with which she goes from blonde to brown and now to bright red, long, short or cropped takes my breath away. She is lucky to have healthy hair which grows quickly, "and, of course, I'm married to the best hairdresser on the island," she smiles referring to her spouse Pierre Camille.
Her most drastic change of hairstyle was when she had long jet black hair and walked into the salon asking Pierre to chop it all off with a clipper so that she ended up a skinhead. One customer was so flabbergasted she begged her not to do it – but she went ahead.
What makes you change your hair?
"I think I avoid having breakdowns through my hair. Instead of popping tranquillizers, I realize I need a change and a new hairstyle gives me the ability to re-direct my life's course."
"Good question. I think I avoid having breakdowns through my hair. Instead of popping tranquillizers, I realize I need a change and a new hairstyle gives me the ability to re-direct my life's course. When I was about 42, I went through a bad period when I could not accept that I was not young any more. I had very long hair with extensions and I was going crazy, staying out all night till 7am. The only way I could change course was to cut my hair off; it was an acceptance of my age."
When she looks around her at today'sMalta, Carina still thinks that there has been little progress when it comes to style.
"I feel we are not leaders, we are merely followers. As soon as somebody tries to do something different, the majority of people try to ridicule them – unless that person has a lot of attitude. Luckily they don't do it to me."
So no one has ever said anything to your face?
"Well if they did, I didn't really care, because I had so many people telling me otherwise. I'm a bit of an egoiste, perhaps, because I only care what I think."
When she wants the brutal, honest truth, she goes to her husband and good friends like Joseph Fountain.
Her exasperation at the lack of individualism and general indifference towards one's appearance can be felt when she describes a simple trip toValletta: "You are in the capital city and people don't even bother to dress up a little bit. I get upset because I feel we should try a bit harder." Her face looks pained even as she says it.
Yet what puts her off more than a lack of style is a complete lack of manners.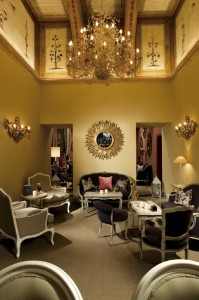 At the moment she is producing and presenting StyleWatch together with Peter Carbonaro, which she openly admits is based on Fashion Police, and which counts among its viewers, the President's wife, Margaret Abela.
But you're not as cruel as Joan Rivers, I point, and she smiles ruefully, "Not yet. We have our limitations from PBS. I would have liked to be a bit more blunt to be honest."
When she thinks of a new idea, Carina immediately sets about doing it, often without thinking it through. It also comes down to luck, she agrees, as others have often suggested her for certain projects which have opened up doors.  It was one such opportunity which set her on her way.
"When I got married, I used to do styling for Pierre's photo shoots when he took up photography. Then Joe Fountain told me that a new magazine was looking for a stylist – that was the start of Modern Elegance and a turning point in my life."
The fact that she enjoys going against the grain also led her to certain jobs.
"When I was young, none of my friends used to ever buy anything from Square Deal, but I would walk buy, pushing the baby in his pram, and go have a look. Funnily enough, the management noticed and they asked me to organize a fashion show for them."
I can just picture Carina as a stylish young Mummy, looking very different from any other Mummy, catching their eye.  Incidentally, she says her metamorphosis into the slim version of herself came after her second child when the weight just came off naturally, so even in this respect she is not like other women.
It was Modern Elegance, however, which gave Carina a real outlet for her discerning eye. As a former model herself, Carina certainly knew the business. WithPierre's photography picking up, she was working with all sorts of models – and this led her to open up her own modeling agency, models.com.mt. Today she provides models of all ages for marketing campaigns and fashion shows. The biggest pitfall is that some people think they can become models without having the necessary attributes.
"I often wonder what on earth made them think they could become a model. It's a very delicate situation, but most of the time I just say 'you're not what the agency is looking for'. What I look for is a distinctive look, not whether they are tall and slim."
Undoubtedly, Carina will always be remembered for having discovered Tiffany Pisani, who went on to winBritain's Next Top Model.
"I was not surprised that she got so far because she's determined, professional and very capable…but I was not sure she would win because she was Maltese. I thought that would work against her."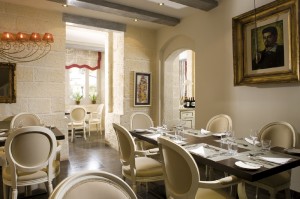 The talk drifts back to Maltese women in general…what is their biggest fashion mistake?
"That they wear too many tight things. They're afraid to go a size up. The fit is everything and as you grow older it's the cut and the fabric which count. When you're young you can get away with wearing rubbish or disposable fashion, but at a certain age you should buy less and invest in good quality fabric that hangs well. The result will be much better and you will look slimmer. Another problem I see is that they keep wearing the same make-up they wore at 25, even when they're 45. They do the same with their hairstyle. Maltese women, of all ages, are very afraid to change. They care about how they look but they are not necessarily successful in their choices."
I mention the fashion disasters we often see on Maltese television, and she points out that it's not always the presenters' fault, but is due to the bad advice they're being given, "that's why we keep getting it so wrong." Her advice is that if you put something on, and you immediately feel good about yourself, then wear it. "People tell me they get nervous meeting me because I might criticize what they're wearing or I might not like it, but you have to trust your own instincts as well. It's all about how you feel internally, your confidence and security. I'm lucky that I've always had that self-assurance. The funny thing inMaltais when you do look a bit different people automatically speak to you in English. They often assume I'm a foreigner."
In a way I can understand this perception – as a whole, we are a nation which cares a bit too much what others think, so Carina with her me ne frega attitude makes a refreshing change.
To her surprise, Carina has been asked to style the singers forMalta's Song forEurope, a daunting challenge if there ever was one. Now those of us who love to poke fun at the festival, watch it because it provides hilarious entertainment in the form of a live running commentary on Facebook about the dubious outfits. Will Carina make all the difference this year?
"I have no problem telling someone, 'look take it off, it doesn't suit you, and it makes you look fat' but sometimes they insist on wearing it. They think that if they wear tight-fitting clothes they will look better…so what can you do?" 
"I'm not a fan of the festival, so I don't know why they asked me," she says. "But then I spent time meeting with the 24 singers to talk about their appearance for the video and stage, and they are such nice people. My brief is to keep it as toned down as possible. On the whole, I've had full co-operation. The thing is that there's a lot of psychology in dressing people up – you know how far you can go with each person and sometimes I've had to let people be what they want to be because no amount of reasoning will change their mind. Personally, I have no problem telling someone, 'look take it off, it doesn't suit you, and it makes you look fat' but sometimes they insist on wearing it. They think that if they wear tight-fitting clothes it will make them look better…so what can you do?"
The fact that she is an "outsider" as far as the festival is concerned is probably an advantage because she is looking at it with a more critical eye. Image, without any doubt, is very important for a singer.
"I can vouch for the fact that a lot of them have very good voices, but as a whole package they did not look as good as they should. We are now working as a team, rather than as separate individuals, with the hair, make-up and styling to make them look as good as possible. What I've told them is that it's impossible to please everyone all the time, but we can at least try to keep viewers' criticism to a minimum. The problem is that they are often OTT with their gimmicks and props."
Carina has two grown-up sons, Ben and Dale. "They are very different; Ben you notice straight away while Dale grows on you until you notice him more and more and you cannot do without him," she says with affection. When she talks about her "boys" her voice and face soften. It helps that she shares a passion for football with her sons, and that she was the type of mother who allowed her children to simply play rough and tumble games, not caring if they got dirty.
A self-confessed party animal, she is not your typical Maltese mother and I wonder how her sons react to her being so "different". "Ben has always been OK with it, although I know Dale was a bit embarrassed about me for a while. But recently I was invited on Sibtek during which my children were interviewed about me, and the things Dale said just blew me away, I cried non-stop. I'm very lucky."
Malta's own fashionista, predictably, has a wardrobe which is enormous, with a separate dressing room reserved for clothes which she only wears occasionally.
She plans what she's going to wear the day before, actually writing it down, with a reserve option just in case she changes her mind. Carina's shopping these days is mostly online with Prêt-a-porter with whom she has an account.
"I admit I spend too much on clothes, and have no real concept of the value of money, which is terrible I know. But I can see myself giving up all this frivolous, superficial fashion thing and just staying with animals. I have one dog which I adore to bits. My favourite moment of the day is when we go on the sofa, watching TV or reading and he's there near me, and I just feel so happy. It all becomes so real with the dog, he has changed me. I take him walking in the fields and I meet all sorts of people and we can communicate because we are animal lovers."
The truth, of course, which she readily admits, is that she is too caught up with her current lifestyle to change it…at least for now.
WHAT WE HAD FOR LUNCH
Appetizers: Pork belly  
Salmon served with blini (a small light pancake) 
and cream cheese sauce
 Main courses: Chicken salad served with grapes, nuts
and a curry-based sauce
Salad with goat cheese, croutons and bacon.
Freshly baked bread and corn bread
Carina's dessert: Fresh fruit salad
Green tea