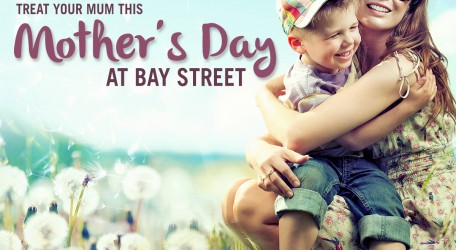 Bay Street is helping families to 'Be Thoughtful' this Mother's Day and has prepared some original attractions for this special day, 11 May, 2014.
All families visiting Bay Street on 11 May can have a free instant family photo taken for them to take home, and mothers will also be given flowers. On this special occasion customers can also enjoy 1 hour free parking, and benefit from discounts at the Bay Street hotel for weekend breaks.
Apart from having over 60 outlets to choose from for gift ideas, the shopping, dining, leisure and entertainment complex in St George'sBay, St Julian's, has all you need to honour mums, giving them a day off and an enjoyable one too.
Philip Galea, Marketing Executive of the Bay Street Complex, said: "Celebrating Mother's Day at Bay Street is a way to get together, share and enjoy this moment as a family. With all that the complex can offer in terms of shopping, food, leisure and entertainment, we are confident that it is a great way to pay tribute to our beloved mums on their special day."
For more information telephone 2138 0600 or go to the Bay Street Facebook page www.facebook.com/baystreetmalta.