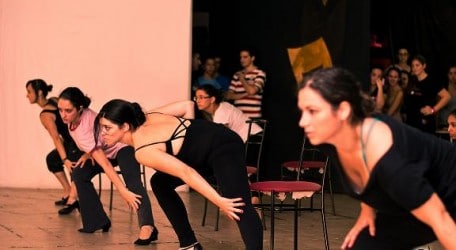 De La Salle Drama Group prepared to wow the audiences with Destination Musicals: One More Time!
 Photos by Daniel M Photography
Rehearsals are underway for De La Salle Drama Group's new musical production which is going to be all about taking the audiences back to the magic which was created last year.
As a matter of fact, last year, The De La Salle Drama Group embarked on a new format, to momentarily replace its annual musical. A concert-style production was put together, taking audiences on a journey, through various musicals. These musicals were divided according to the continent they are set in. This paved the way for the name Destination Musicals. This show received positive acclaim from the audiences as well as the press, making it quite easy for the committee to decide on what show to create for 2012. This year, the show is being aptly called  Destination Musicals: One More Time.
With rehearsals starting in June, the committee decided to invite former group member Ben Darmanin from London, for a couple of workshops, to put all the cast and crew in the right frame of mind for their most extensive summer of rehearsals to date. Ben Darmanin performed with the De La Salle Drama Group quite a few times before packing and setting off  for London. He has taken part in various concerts and played the part of Boq in the German version of the hit musical Wicked. He now works for Cameron Mackintosh in his drama company.
This year, the audiences will be invited to embark on a time-travel journey, where the musicals have been chosen according to the time period they are set in. Songs from classic musicals such as Beauty and the Beast, The Phantom of the Opera, A Chorus Line and Chitty Chitty Bang Bang have been added to songs from some of the most popular modern musicals such as We Will Rock You, Hairspray, Wicked and Sister Act to make up a 30-song concert, which will be performed by a cast of 90 people of all ages. The titles of the songs are being kept a secret for the audience to discover them when they embark on this journey.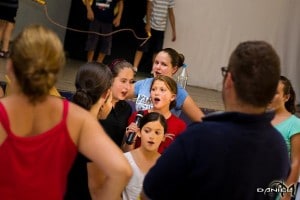 The general direction is in the hands of Lucienne Camilleri. The choir is being coached by Ms. Stefania Vanessa Grech and Mr. Noel Zarb, while the choreography is being created by Samantha Corrieri Dela,  Lucienne Camilleri and Amy Caruana Dingli. The soloists are being tutored by Ms. Claire McCartin.
Destination Musicals: One More Time will be held during the first weekend of November at St. La Salle Hall in Cottonera. More information can be found on the De La Salle Drama Group's Facebook page and on the website www.dlsdrama.com.
Destination Musicals One More Time is supported by FIMBANK plc, RVC Ltd., C. Camilleri and Sons Ltd., Dical House, General Soft Drinks, HSBC Bank Malta plc, Aria, G Molton, JTI Ltd, Corrieri Cilia Legal, Beautique Parlour, Malta Stock Exchange, The School of Performing Arts by Drama Troupe, FM Theatre Productions and Beautiful Healthy Eating Plans.