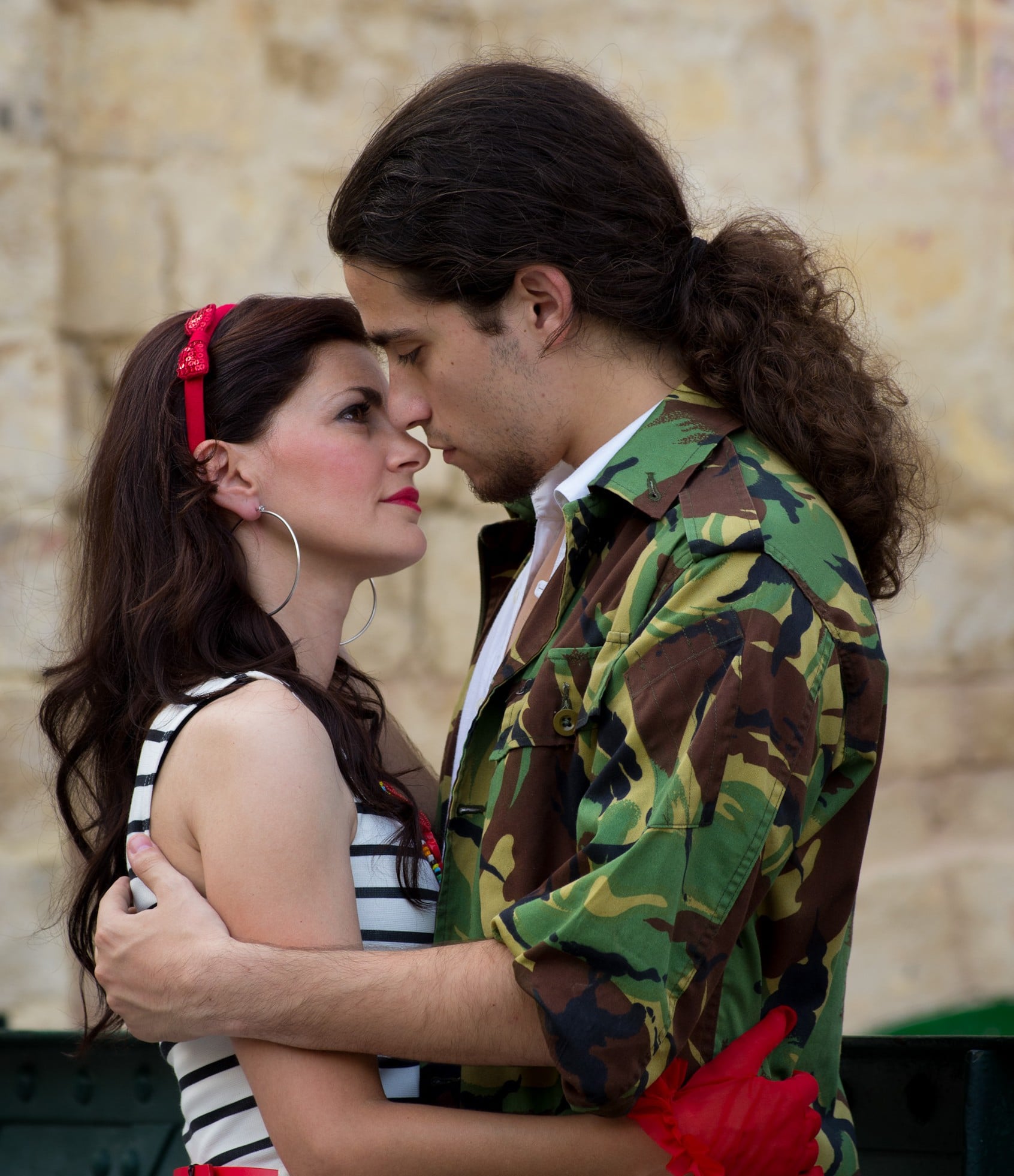 Romeo and Juliet – the world's most famous love story. Theatrencore transfers the tale of the star-crossed lovers from Verona to Malta in the mid-80s. The tragedy of Romeo and Juliet is set against the violent tension that reigned in the political struggle between the Labourites and the Nationalists.
Braving the waving flags of both parties, Romeo (Philip Leone-Ganado) and Juliet (Sharon Bezzina) endeavour to make their love come true. Tear-gas, Pacman, Grundig televisions, Catch the chocolate, Wham, Dallas, Dynasty and the punk culture set the backdrop for a  play that claims that 'never was a story of more woe than this of Juliet and her Romeo.'
Basing the production on the Shakesperean text, Romeo and Juliet is directed by Tyrone Grima, and includes in the cast Colin Willis, Erin Stewart Tanti, Nadine Genovese, David Chircop, Alex Gatsey, Pauline Fenech, Marvic Cordina, Joe Pace and Marco Calleja.
All supporters, blue or red, or plainly in love need to gather to watch this play at the St James Cavalier on  12, 13, 14 October 2012 at 8pm.  Tickets may be collected from the St. James Cavalier, Valletta (Tel:  21223216; http://www.sjcav.HYPERLINK "http://www.sjcav.org/"org)
This play is co-produced with St James Cavalier.