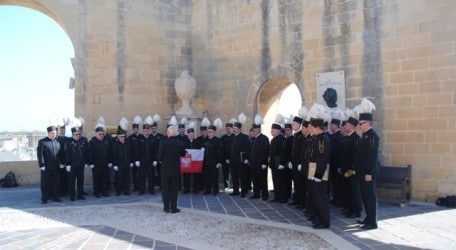 A 40-strong choir representing copper and silver miners from Lublin in Poland is presenting two concerts in Sliema. They will be singing their repertoire at the Holy Trinity Church in Rudolph Street on Thursday 4th, and at St Patrick Salesian Church, St John Bosco Street, on Friday 5th October. Both concerts start at 7pm.
Established for over 30 years, the Polish Choir is mainly composed of active and retired miners. The choir is supported by the KGHM (Polish Copper) and has received many prestigious awards in Poland and in Europe.
Their repertoire is very vast and includes religious, folk and Polish patriotic songs. The singers will perform a number of Polish songs which will be dedicated to the Polish people residing in Malta.