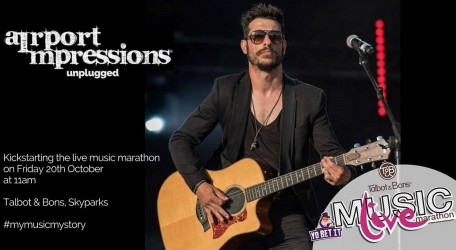 60-hour live music marathon now in its third year
Live music throughout the night for two consecutive nights – and days – all for a good cause: this is the successful recipe for the third annual live music marathon at Talbot & Bons, SkyParks Business Centre, Malta International Airport.
Kicking off on Friday, 20 October 2017, at 11 a.m., the charity fund-raiser organised by Talbot & Bons and Entertainment.com.mt, with Yobetit.com as the main sponsors, will raise funds for children and youths who are part of the Salesian Brigade.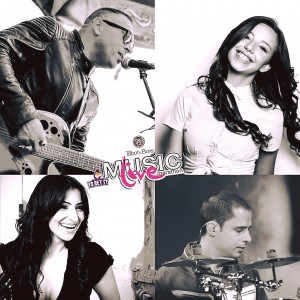 Over 180 musicians – established and up-and-coming artists and bands – are presenting a mixture of genres during the 60-hour marathon next weekend. Airport Impressions are the opening act. Among those scheduled artists filling an hour-long slot are Ozzy Lino, Nadine Axisa, Claudia Faniello and band, The Crowns, Joe Carr, Tea Crisis and Falling Stars as well as Maltese iconic bands such as Brodu, an alternative rock band, with influences from other styles such as funk, blues and doom metal, who perform both in English and in Maltese. Closing off we have a very special band formed especially for this marathon with special guest singers, among them Ira Losco.
Amy Talbot, Director of Talbot & Bons, has been working tirelessly to ensure the success of the event, having already seen the benefits that the past two events have brought. "We are confident people will find the time this weekend to drop by or show their support to the hundreds of children who can benefit from our funds by sending a text with their donation," she said.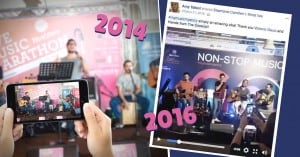 "Each event is getting bigger and bigger, drawing in some big names, so those who come for a couple of hours or more are bound to have a memorable time. We thank all those who have contributed in any way to holding the live music marathon and urge any singers or bands who have not yet signed up to visit the Entertainment.com.mt website and fill in the form."
For more information, e-mail Amy Talbot on [email protected] Those wishing to make their contribution can send a text message to 506 17 321 to donate €2.33; 506 17 915 to donate €4.66; and 506 19 245 to donate €11.65.