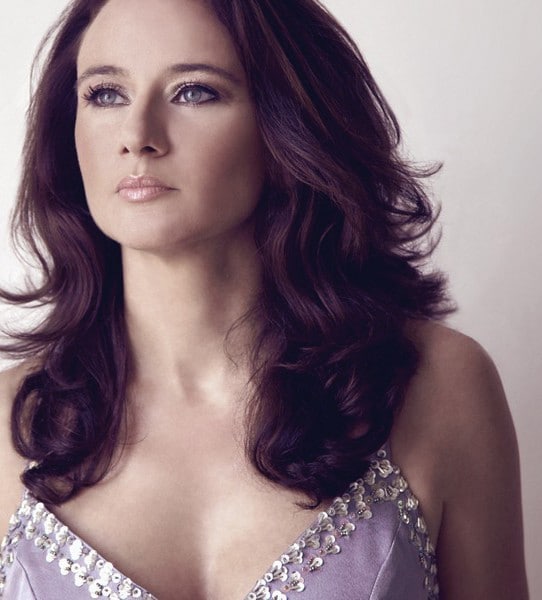 Malta will finally have its very own baroque ensemble. The Valletta Baroque Festival Ensemble will be launched with an inaugural concert on Wednesday 5 December at St Paul's Anglican Cathedral in Valletta featuring one of the world's top contemporary sopranos, Emma Kirkby who will be joined by Malta's own talented soprano Gillian Zammit (pictured above). This concert will start at 8pm.
The Valletta Baroque Festival Ensemble was born out of a cultural need for Malta to have its own ensemble specifically focused on the study and performances of baroque music, including a rich repertoire of Maltese baroque works. The ensemble will consist of predominantly Maltese musicians, guided by four foreign baroque specialists.
"Barely a month from the first edition of the much anticipated Valletta International Baroque Festival in January of next year, launching Malta's very own baroque ensemble is an immense source of satisfaction and pride," states Kenneth Zammit Tabona, Artistic Director of the ensemble. "I am also truly delighted that the newly formed Valletta Baroque Festival Ensemble will be blessed with the participation of one of the world's most famous renaissance and baroque sopranos whose numerous recordings have breathed new life into the genre."
Throughout her long and successful career, soprano Emma Kirkby has specialised in the Renaissance and Baroque repertoire and today she is considered as one of the greatest sopranos of this genre. In 1999 Emma was voted Artist of the Year by Classic FM Radio listeners; in November 2000 she received the Order of the British Empire, and in June 2007 was delighted to be included in the Queen's Birthday Honours List for appointment as a Dame Commander of the Order of the British Empire. A survey conducted by the BBC Music Magazine in 2007 placed Emma amongst the top ten greatest sopranos.
Maltese violinist Sarah Spiteri and Sally Jackson, a period bassoon soloist with the Orchestra of the Age of Enlightenment which will be featuring in next year's Valletta International Baroque Festival are two of the musicians who have been instrumental in the setting up of the Valletta Baroque Festival Ensemble.
"The Valletta Baroque Festival Ensemble seeks to perform music from the Renaissance and Baroque periods in a historically informed way on original instruments. Its membership is drawn from prominent Maltese instrumentalists who will collaborate with and be coached by international Baroque specialists. 'This knowledge-sharing experience will benefit all those involved and contribute to the growth and success of this exciting new project," stated the two musicians.
The inaugural concert by the Valletta Baroque Festival Ensemble will perform music by Handel, Monteverdi, Purcell, Kapsperger and Gabrieli amongst others. Bookings are open from the Teatru Manoel bookings office on 21 246389, by email on [email protected] or via the theatre's website www.teatrumanoel.com.mt