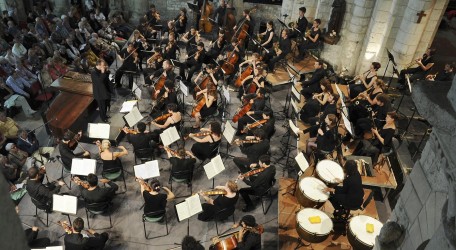 Jeune Orchestre Atlantique from Abbaye aux Dames, Saintes (France) present a fabulous concert for the opening event of "Evenings on Campus" – the Summer festival of the University of Malta.
The venue will be Atriju Vassalli – University of Malta and it starts at 8.30pm.
The first part of the programme is dedicated to Maltese composer Nicolò Isouard with a selection of overtures and arias by from the operas: Médecin Turc (1803) and Les Rendez Vous Bourgeois (1807). The second half of the concert features Schubert's Symphony No. 9 in C major 'The Great' (1825).
This concert is supported by Culture Programme, Malta Arts Fund and University of Malta.
Tickets at €8, available at the door or from: Communications & Alumni Relations Office on campus, Rm 133, Administration Bldg or by email: [email protected] by phone: 2340 2043/2142 or via sms: 79843480.
For more information visit wesites: www.eurtext.eu and www.um.edu.mt/eveningsoncampus